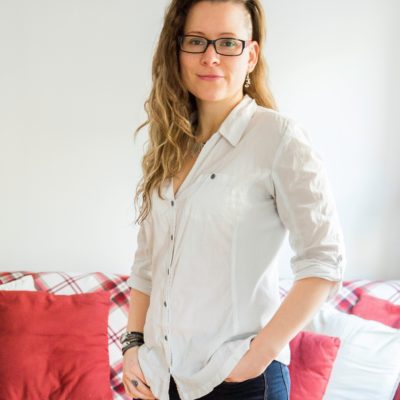 Barbora Koblizkova
London
Psychosexual Therapy offers you support in your sexual and intimacy. You will learn how to embody your needs, boundaries, emotions and desires, feel better and more connected to your body, release shame and bring more resources.
Philosophy
(DiS. social work, Psychoseuxal Somatics for individuals and couples)
After having worked as a Social Worker, I discovered that being felt is more important than being taught through words only, in fact a large part of learning and self-realisation can be achieved through consciousness of self sensation. After this realisation, I went through a journey of sexual awakening. With initial interests leading me to study Sexology, Tantra, conscious sexuality and different ways of Somatic therapy. I decided to study more therapy work and I eded with
After working fully with Conscious Sexuality and Tantra for over 7 years helping people to re-connect to their bodies I realised it is even more powerful to connect body awareness and mind to help people to more happy and fulfilling life. PST is combining talking therapy and Somatic therapy. Safety is most important and therapy takes time. Also to some of my clients I recommend to have simultaneously psychotherapy, so they have more support during our work. I do have insurance and all official documents to work as therapist and I study more of Integrative Psychosexual Therapy as member of COSRT (College of Sexual and Relationship Therapists).
Dates & Facts
Experience

Since 2013 Tantra practisioner - conscious sexuality body work

Since 2018 Psychosexual Somatics Therapy London

Since 2019 studiing Integrative Psychosexual Therapy diploma London

Languages

English, Czech, Danish

Qualifications

Certified Psychosexual Somatics® Therapist (PST)
Background & Training
Integrative Psychosexual Therapy diploma
Mahamudra Tantra body work Denmark
Certified Psychosexual Somatics® Therapist (PST)
Directions
Barbora Psychosexual Somatics Therapy for Individual and Couples
28a Wansey Street
SE17 1JP London
07704903787
Get Directions