This profile was automatically translated using Google Translate
The focus of my work is the clinical sexology in single and couple therapy, as well as lectures and seminars on the same and also to verwanden topics.
By e-mail you can make the first contact with me. Many Thanks!
Philosophy
Clinical Sexology includes working with the sexological model Sexocorporel. This model was developed by Prof. Jean-Yves Desjardins at the Department of Sexology at the University of Quebec in Montreal. The model of sexual health is based on existing abilities of the clients and builds in the individual rhythm, with new learning steps. A basic goal of the work is to support sexual well-being and sexual self-assurance. This is the basis for turning your sexual concerns into an ability that will enable you to improve your sexual health.

W s n topics such as:
listlessness
Pain during intercourse
Problems with the erection
lack of orgasm
rapid ejaculation
lack of desire
do not feel coveted
sexual orientation
gender identity
and much more.
I would like to give you the courage to change your sexuality, because the sexuality is learnable.
Together, we look at the actual situation in the different areas of sexuality such as body, emotions, values and relationship.
We develop new ways of acting and perspectives that allow you to enjoy your sexuality again.
The therapy is body-focused and includes perceptual and physical exercises.
Thank you for your trust.
Lectures & Seminars on the following topics:
A journey through the female pelvis
Enjoyable being female
Menopause, and now?
A journey through the male pelvis
The female and male sexuality
Sexual development; from vaginal birth to the last breath
"Handarbeitsabend" - the possibilities of contact of the female and / or male sex (common practice on non-living models)
Plan a very special evening with your friends. A "livingroom talk" about the topic of your choice in a cozy and familiar atmosphere brings NEW and also a lot of vibrancy into your life.
I like to visit you at home :-) Cathy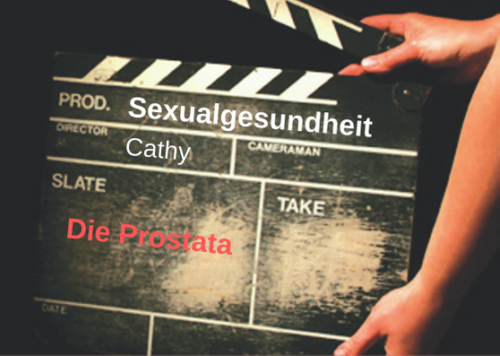 In recent years, due to my work, small film contributions have emerged on very different topics. Possibly. is also an issue for you. Take a look and learn the first new information.
Have fun!
Film project in the study Clinical Sexology "Kunstwerk Frau"
Dates & Facts
Experience

seit 1996 Physiotherapeutin

seit 1999 Dozentin für Gynäkologie & Atemtherapie

seit 2014 Beckenbodentherapeutin

seit 2016 Klinische Sexologin

2016 - 2018 Beckenbodentherapeutin/ Urotherapeutin und klinische Sexologin in der Schweiz

2017 - 2018 Serie "Wohnzimmertalk" in Aschaffenburg

seit 2018 Einzeltherapie; Seminare und Vorträge in Deutschland/ Raum Frankfurt am Main

Languages

German

Qualifications

Sexocorporel Sexual Therapy Training
Background & Training
Studium Klinische Sexologie in Zürich
Ausbildung zur Urotherapeutin
Ausbildung zur Beckenbodentherapeutin nach Angela Heller
Staatsexamen in Physiotherapie
Sexocorporel Sexual Therapy Training