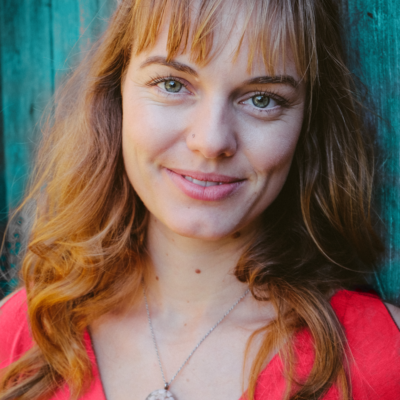 Céline Remy
San Marcos / California
I help men and women who are bored or frustrated with their sex life have deep sexual connections and fulfilling lives. I am dedicated to helping you get the sex and relationship you most want to have.
Offers
Sexological Bodywork

Certified Tantric Massage

Sexual Coaching for Women

Sexual Coaching for Men
Philosophy
A quantum leap around sexuality
==========================
One day in my favorite bookstore I stumbled upon a book that was destined to forever change my life. It talked about ancient practices to cultivate and enhance one's sexual energy by transforming it into creative, healing and spiritual power. I found myself smitten and fascinated, thirsty for more. It resonated deeply with me and I just KNEW that this was my path. I became obsessed with meeting and studying with the great masters of pleasure and sexuality and that passion took me on a journey around the world.
With my meager savings and a sturdy backpack I headed to Thailand where I studied ancient Taoist techniques of healing love, and learned to cultivate my sexual energy for health and bliss. I also traveled to a remote jungle village to train and become certified as a Thai Yoga Massage practitioner.
But it wasn't enough
================
I moved on to India, the land of spirituality and enlightenment, where I studied yoga, meditation and the science of life called "Ayurveda", which taught me the importance of balancing mind, body and spirit. There I also discovered the ancient art of tantric massage, where I experienced firsthand the benefits of liberating tension from my core and pelvic floor. I had never felt more alive, turned on and tapped in. It was incredible.
The further I delved into this world of pleasure and intimate connections with our bodies, the more I discovered and educated myself on the many amazing, often ancient practices that are so needed in modern society:
The art of the feminine, the power of the masculine, the beautiful dance between the two, and the dynamic nature of sexual polarity and connection.
My own life and relationships became my laboratory, and after much exploration, I moved to California where I furthered my sexual education and became certified as a sexological bodyworker, sex and intimacy coach and educator. I fully embrace pleasure as my business – and now have an outlet to share my passion with professionalism, ethics, and magic, with my King by my side, guiding and uplifting my students and clients in ways they've never imagined.
The best news is, achieving pleasure doesn't have to be a two dimensional process. It can be so, so much more than fulfilling sex and intimacy. Your experience in life can be mind-blowing, multi-dimensional, and blissful connection beyond your wildest dreams.
I believe that being in our own pleasure is a key part of our innate purpose of experiencing life and the depth of our own connection.
Dates & Facts
Languages

English, French

Qualifications

Certified Sexological Bodyworker
Background & Training
Certified Sexological Bodyworker
International training developed by Joseph Kramer/USA.
Recognized by the Association of Somatic and Integrative Sexologists (ASIS).
Start of Training, 1/2013
Certificate, 7/2013

Offers near Céline