This profile was automatically translated using Google Translate
"Intimacy - a space free of fear, filled with love". Christine is an experienced tantra masseuse and co-director of the AnandaWave Professional Training
Offers
Massage Coaching

Classes and Workshops
Philosophy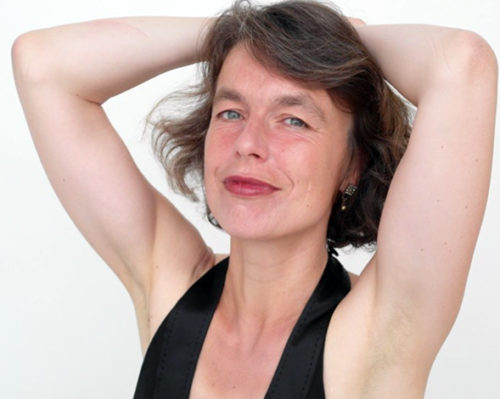 I appreciate the naturalness of this massage - naked and undisguised we meet - my touches are appreciative, challenging and playful.
Eroticism and security at the same time can unfold and a space of intimacy arises. There you can relax, just be there, show yourself and feel free.
I see myself as your companion in this dance of giving and receiving, which holds wonderful moments of devotion, pleasure, joy and silence.

Christine is part of the staff of Ananda Cologne - more information, free appointments and the possibility for online booking on the
Dates & Facts
Experience

Seit 2009 hauptberufliche Masseurin

Seit 2012 Erfahrung mit der Leitung von Seminaren

Languages

English, German

Qualifications

Tantric Massage Practitioner TMV®
Background & Training
Co-Leitung bei der AnandaWave Profi-Ausbildung
Arbeit mit Tantramassagen
"My Body, my Earth" feministische Körpertherapie, Darmstadt
Bewegung, Leichtigkeit und Hingabe ..." mit Gitta Arntzen
Arun Conscious Touch, Anubuddha + Anasha, Osho UTA Köln
Weibliche Ejakulation mit Deborah Sundahl, bei Münster
Vaginale Lust, Coach Lea bei Ananda in Köln
Tantric Massage Practitioner TMV®
Professional training according to standards of the German Tantric Massage Association (Tantramassage-Verband, TMV®)
Start of Training, 3/2008
Certificate, 9/2009
Co-Leitung bei der Tantramassage Profi-Ausbildung, 6/2012

Einführung in das Sexocorporel-Konzept, mit Karoline Bischof
"Sensual Surrender" mit Ruby May bei Ananda in Köln
Zahlreichen Tantra Workshops im Diamond Lotus Berlin
Tantrische Massagen bei Surya, Diamond Lotus Berlin
Weiterbildung Tao Massage bei Elisabeth Müller-Schwefe, Köln
Beckenbodenmassage mit K.Ruby / USA in Belzig
Shiatsu Basiskurs I und II - Schule für Shiatsu, Hamburg
Diplomstudium Erziehungsw. u. Psychologie in Hamburg