This profile was automatically translated using Google Translate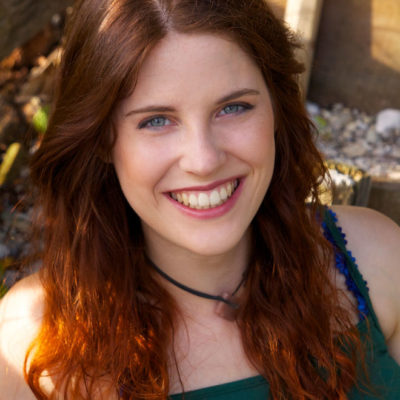 Claudia Elisabeth Huber
Stuttgart
From my own CV and the many Coaching s, I know that access to your own pure sexual power, strong, independent, capable of relationship, enjoyable, free, open, self-confident, capable of decision making and lovable.
Offers
Sexual Counseling

Sexological Bodywork

Sexual Coaching for Women

other offers
Philosophy
Coaching for self-determined sexuality
=================================
Sexuality is something personal and intimate. It is a facet of one's own personality. Comparable to health and wellbeing, it is important to take care of them so that they are pleasurable and fulfilling.

It happens, however, that sex is an issue we avoid, circumvent or "only" endure. And sometimes we are curious and feel that it could be different or better.

Occasions for a sex Coaching
=================================
There are many reasons for his own love life one Coaching to treat.

The following events lead people to me:
No desire for sex
Orgasm problems (too early, too late, no orgasm)
shame
Uncertainty whether one stands on men or women (or both)
Learning lustful sex (for example, after sexual abuse or after traumatic births)
Build trust in your own body
Learn dedication
Desire for more pleasure
Problems with sex with the partner
Communication problems with the partner
Uncertainty, whether your own wishes are "normal"

Frequently asked questions
How many Coaching s do you need?
It depends a lot on the topic. From my experience, three to five Coaching over a half year are usually sufficient to achieve a lasting improvement and solution.
However, some issues also require longer and more intensive care, especially when it comes to sexuality after sexual abuse.

I do not live in Stuttgart. How is the Coaching then?
50% of my Coaching done through Skype, 40% over the phone. Therefore, it is also possible to book Coaching s with me, if you do not live in Stuttgart.

Further information here:
https://www.claudia-elizabeth-huber.de
Dates & Facts
Languages

English, German

Qualifications

Certified Sexological Bodyworker
Background & Training
Psychologin für Frauen mit sexueller Gewalterfahrung bei Wildwasser Stuttgart e.V.
Certified Sexological Bodyworker
Diplom Psychologin Universität Mannheim
Offers near Claudia Elisabeth