This profile was automatically translated using Google Translate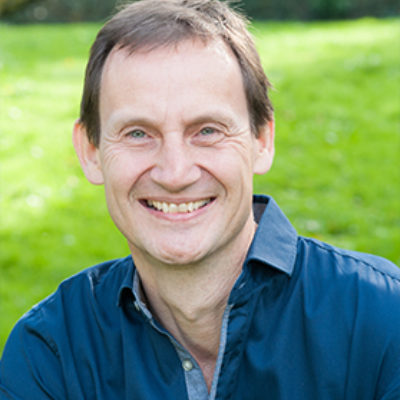 Daniel Höppli
Männedorf, Zürich
My devotion is to teach women, men, and couples the art of touching in both giving and receiving.
Offers
Classes and Workshops

other offers
Philosophy
How did I manage to accompany people in this way?
The question of how we as humans can be happy has always fascinated me. But what makes happiness? Just to be just like we are, causes happiness and often deep peace in us.
How it all started:
When I was 30 years old, I had to go to therapy for shoulder pain - that's when I first came in contact with Jin Shin Jyutsu. Through the so-called "streaming" that is built on a self-help, sat down, among other things, a self-awareness and self-help learning process, this led me through my topics. Various experiences with kinesiology, family constellations, spiritual healing, mediality, shamanic work, matrix transformation, massages etc. strengthened this process. Step by step, I came closer to my actual self.
I found out about the state of pure being through my massage activity. This feeling of being pure, of accepting what one is, of being able to fully relax and sink into oneself, all sets off a state of quiet happiness and deep contentment.
Various methods help to achieve this. Meditation-like massages, for example, are used in the Tao to put people into a deep relaxation phase. On the other hand, in Tantra, the sexual perception of one's self is strengthened and the body is respected as a temple. Sexuality is a big and important part of our lives and also of our zest for life. In Jin Shin Jyutsu, more emphasis is placed on the harmonization of life energy. Touching hands and feet as well as the body energy points are specifically released and help balance our innermost. I have been educated in these fields and would like to show you the way to inner peace.
Thanks to many years of practical experience, I was able to develop my own method for guiding people directly into their state of being. More information about this species can be found under "MY CORE OFFER".
I am pleased to meet you and will gladly explain the procedures for a non-binding appointment personally.

Dates & Facts
Experience

Arbeit als Tantramasseur im Dakini Institut Zürich seit 2012

Languages

German

Qualifications

Tantric Massage Practitioner TMV® (AZ)

Certified Sexological Bodyworker

Teacher or Co-Teacher for a Training recognized by Trusted Bodywork

Tantric Massage Practitioner IISB®
Background & Training
Teacher or Co-Teacher for a Training recognized by Trusted Bodywork
Only Teachers with high reputation and a lot of experience are recognized by Trusted Bodywork.
Teacher since, 11/2017
Co-Leitung bei Zinnober, 11/2017

Tantric Massage Practitioner TMV® (AZ)
Certification for practitioners with professional experience.
The Tantra Massage Association (TMV®) offers the chance of extraordinary certification for providers with comprehensive professional experience
at Zinnoberschule, Pamela Behnke
Start of Certification–
Certificate, 8/2017

Sexualberatung Fokus - Institut Patrizia Matt
Medialität und geistiges Heilen, Renée Bonanomi
Taomassage nach Russell/Kolb
Certified Sexological Bodyworker
Tantric Massage Practitioner IISB®
Gründung Seins-Raum, Schule für Bewusstsein und Frieden
Human and Universal Energy Level 1 - 4, Luong Minh Dang
Offers near Daniel