This profile was automatically translated using Google Translate
I'm Jörg and I'll help you to feel yourself (again). Get out of your head and into an authentic life with body awareness, emotions, desire and energy!
Offers
Classes and Workshops
Philosophy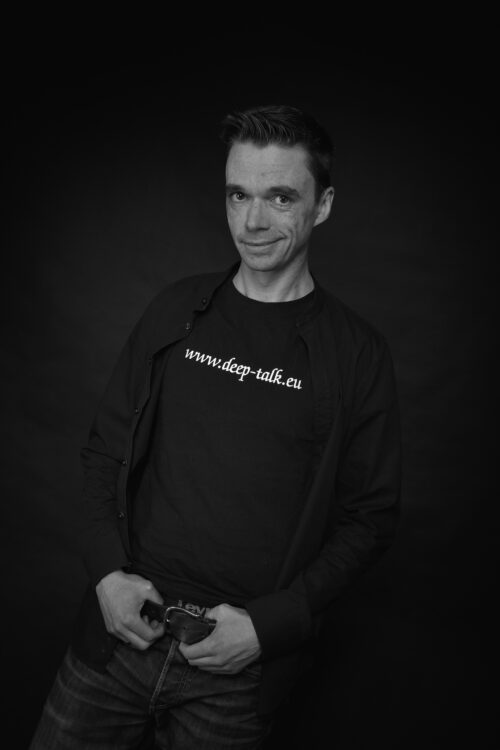 "All things that one does against one's feelings and against one's inner knowing, for the love of others, are not good and will sooner or later have to be paid for dearly...
"Real personalities have a harder time on earth, but it's also nicer. They do not enjoy the protection of the herd but the joys of their own imaginations and have a very great responsibility if they survive their teenage years.
(Obstinacy is fun by Hermann Hesse)
Bodywork is a lifestyle & passion for me. It is the way to meet people. I enjoy creating open spaces for conversation and touch, which are not possible in our cerebral society.
A hiking group is usually based on the slowest member. Many people have long since lost their slowest member: their body. The body learns more slowly and differently than the mind. The body work helps to make the body tangible again and to get closer to it.
I work here from my own experience and past. I experience how bodywork changes my life positively and makes me more authentic and happier. In combination with my empathy and sensitivity, I pass on these experiences.
You can be yourself with me. Without social norms, without trained behavior and without pressure to perform. You don't have to be a typical man or a typical woman with me, which can be a very liberating experience
Dates & Facts
Languages

English, German

Qualifications

Tantric Massage Practitioner TMV®
Background & Training
Sexological Bodywork (Zürich)
Tantric Massage Practitioner TMV®
Professional training according to standards of the German Tantric Massage Association (Tantramassage-Verband, TMV®)
Start of Training, 6/2021
Certificate, 12/2022