This profile was automatically translated using Google Translate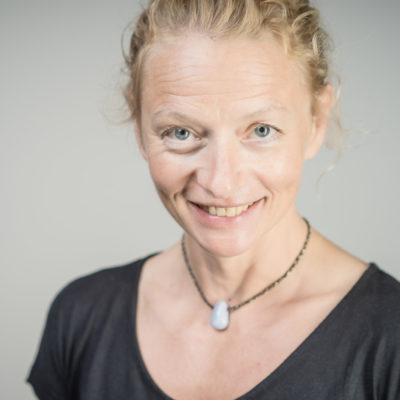 Tara Hildebrandt
Stuttgart
Mindful woman massage and sexological body work:
A space where one's own experience is possible, outside the boundaries of society and education. Experience yourself as a sensual being, free and just human.
Offers
Classes and Workshops

Other offers
Philosophy
Dear Tara,
I came because of a 'problem' - and am now on a path with you that is much, much more than 'problem-solving'. My intuition to consciously seek treatment via Sexological Bodywork has proven to be correct and has since given me so much. Your ability to listen and ask the right (also provocative) questions, your way of touching - gently and firmly - opens up so many horizons and unknown spaces of experience for me. That is sex Coaching and self-experience, enjoyment and work, an exciting journey of discovery into your own body and being amazed at what (still) it is in it. It is a challenge and a gift, exercise that creates pleasure, and pleasure that is deepened and expanded through exercise and arouses curiosity for 'more'. To feel firsthand what potential sexual energy has is simply terrific and surpasses everything you can read about it. I feel accepted and I trust you deeply. To see on your face and in your eyes how much fun it is for you too, inspires every session and arouses anticipation for further encounters. That our conversations keep leaving the ground of body and sex in the direction of other dimensions enriches and makes me happy.
It is a gift that and how you exist. Remain in body and soul!
Dates & Facts
Experience

Tantramassage seit 2009

Sexological Bodywork seit 2014

Perlentormassage seit 2012

Sexualberatung und Therapie seit 2014

Languages

English, German, Russian

Qualifications

Certified Sexological Bodyworker (CSB)

Perlentor Yoni-Massage Practitioner (Nhanga Grunow)

Sexocorporel Sexual Therapy Training

Sexocorporel Sexual Therapy Training
Background & Training
Mehrere Vipassana und Zen Meditationsretreats
Sexocorporel Sexual Therapy Training
Gewaltfreie Kommunikation Ausbildung bei Klaus Karstädt
Seminar Tantra-Yoga bei Daniel Odier
Heilpraktikerin Psychotherapie
Sexocorporel Sexual Therapy Training
Seminar bei David Schnarch
Certified Sexological Bodyworker (CSB)
International professional training for somatic sex educators. Recognized by the Association of Somatic and Integrative Sexologists (ASIS).
at IISB, Didi Liebold and Janine Hug
Start of Training, 4/2013
Certificate, 1/2014

Perlentor Yoni-Massage Practitioner (Nhanga Grunow)
Training in Sexual Coaching and Yoni-Massage, specialized in female clients.
Start of Training, 6/2012
Certificate, 3/2013

Ausbildung als Psychologische Beraterin
Ausbildung als Kunsttherapeutin