This profile was automatically translated using Google Translate
My offer is aimed at all people, disabled and non-disabled, regardless of sexual orientation, age and health restrictions. You are welcome, just as you are right now.
Offers
Massage Coaching

other offers
Philosophy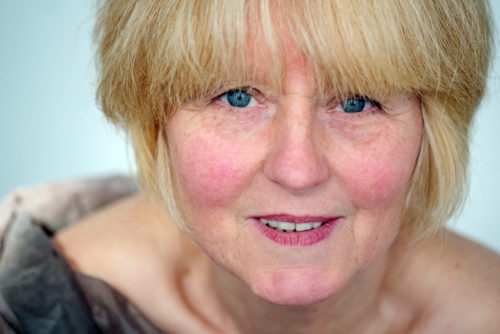 Joie de vivre and lust for life are very closely linked to a lively sex life. In fact, the suppression or restriction of sexual power can contribute to the development of depression, burnout and other disorders of the body and soul.
We all arose from a sexual act. That is why we are only completely healthy and happy if we can live our sexuality holistically and with an open heart.
Sexual desire is independent of age and physical constitution. She accompanies us all our life. My wish is therefore to help you to accept your body with its needs and be able to experience it with pleasure, no matter what your life situation.
Dates & Facts
Languages

English, German

Qualifications

Tantric Massage Practitioner TMV®
Background & Training
Fortbildung Sexualtherapie, Institut für Beziehungsdynamik (Berlin) R. Ananda Coordes
Tibetische Rückenmassage, Paracelsus-Schule Köln, Heilpraktiker Ralf Lux
Wirbelsäulentherapie nach Dorn, Paracelsus-Schule Mönchengladbach, Elke Schophoven
Breuß-Isensee-Massage, Paracelsus-Schule Köln, Kerstin Dröge
Tantric Massage Practitioner TMV®
Professional training according to standards of the German Tantric Massage Association (Tantramassage-Verband, TMV®)
at TantraConnection, Olaf Göbel
Start of Training, 8/2012
Certificate, 10/2013

Spirituelle Lebensberatung, Schule für freie Gesundheitsberufe Impulse e.V.
Ayurveda Kopf- & Gesichtsmassage, Björn Borchers
Fußreflexzonenmassage / Ganzheitliche Fußmassage, Paracelsus-Schule Essen, Uwe Schmidt
Sport-Entspannungsmassage bei medicoreha in Neuss, Physiotherapeut Michael Schauf
Ayurveda-Tantra-Massage bei Ayantra in Köln, Mario Kübler
Tantra-Jahrestraining bei Amrit Giepmann in Aachen (Advaita-Tantra)
Shiatsu Grundausbildung, IOKAI MERIDIAN SHIATSU Schule in Bonn, Rüdiger Vonhoff
Ausbildung zur Reiki-Meisterin bei Heilpraktiker und Bewusstseinstrainer Ulrich Heister
Gesundheitspraktikerin BfG, Bildungsakademie der DGAM, Christine Schlatter, Nottuln
Offers near Gabriele