This profile was automatically translated using Google Translate
"Touch is a miracle, an ordinary and an extraordinary."
Philosophy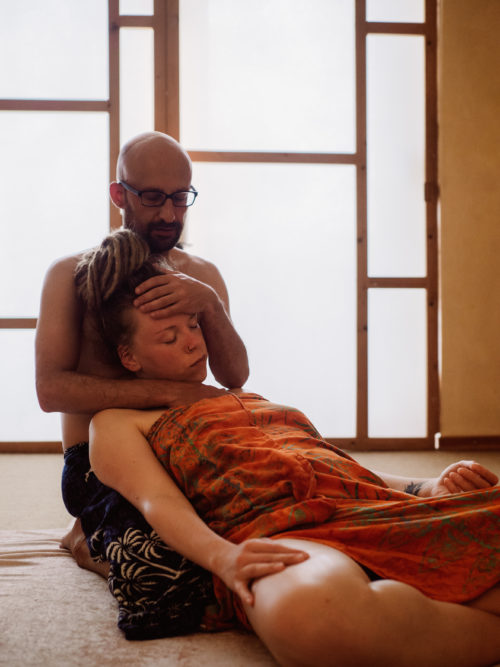 I learned a lot about myself and my body through the tantric massage. I have learned to show myself and accept myself as I am with everything that goes with it. My lust as well as my tears. Everything is good and everything can be there. There is no right and wrong. I came back in contact with myself, my body and my heart. And that's how I discovered my inner and outer beauty.
The tantric massage is a gift for me. I enter a room in which I am allowed to be there for you and for what is currently there and what would like to show itself.
I invite you to enter this room without expectations or ideas. You don't have to function, perform or prove anything to yourself or me during the massage. You can be curious about yourself and your being. You are allowed to show yourself with everything that belongs to you, even the sides that you may not like about yourself. You are allowed to be there and want to be seen, felt and accepted and I will accompany you on this path with joy and mindfulness.
For me, every massage is individual and exciting at the same time and I don't know in advance what will happen. I love this mystery and enjoy the different moments. I give you my entire presence and my mindful touch in the massage. Everything mustn't have to
"Find the beautiful in your heart,
so that you may discover it in every heart. "
Rumi
Dates & Facts
Experience

seit 2015 Tantra Massage

seit Jun 2016 Tantramasseur im Dakini Stuttgart

seit Dez 2016 Tantramasseur im Diamond Lotus

seit Aug 2016 Arbeit mit der Yin-Yang Massage

Languages

English, German, French

Qualifications

Tantric Massage Practitioner Andro® L1
Background & Training
Lomi Lomi Massage Modul 4
Lomi Lomi Massage Modul 3
Lomi Lomi Massage Modul 2
Lomi Lomi Massage Modul 1
Skills, Tricks and Appetizers
Tantric Massage Practitioner Andro® L1
Yin Yang Massage nach Andro (Level 1) Diamond Lotus Berlin
Key Account Manager Automobilindustrie
Tantra meets Contact bei Mandelmilch und Safran
Studium International BWL