This profile was automatically translated using Google Translate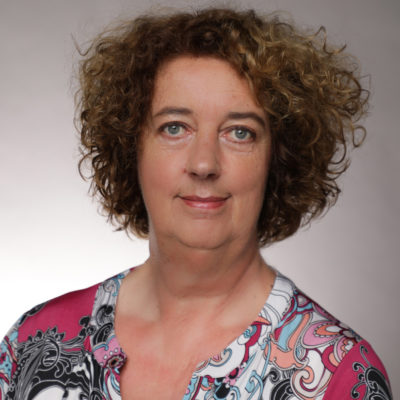 Sandra Kaiser
Buchholz in der Nordheide, Hamburg
"Sexuality is what we make of it" (Avoda Offit)
Philosophy
I open rooms. I create a new view of the world. To you? for you? Away from achievement and expectation, open to the core of everyone, open to love.
How is your love relationship in everyday life: alive, happy, fulfilling in all aspects? Or challenging? And the sexuality? An indicator of your relationship?
A nice task awaits you: creating closeness, preserving eroticism, feeling physicality: a time-out.
I create a feeling space that you can enter. Experience impulses. Where does it get intense?
How do we want to feel? What's up? Allow proximity. Have yourself looked at and show yourself. Feel the breath, allow ascending feelings in a room that needs almost no words.
Extend the hand and let it become a dance of the hands. Explore Dynamics: Who is more energetic today? Who wants to follow, who wants to lead?
To liven up the relationship, to keep it vital, to feel the core, to make contact, to give space to the relationship. Without a word. - Let's go another way, the way of the heart.
To be (re) touched by the partner. touch (again) the partner. In the best sense of speech. Follow impulses and show needs. Express wishes and fulfill. Discover a common feeling. Turn the mind off and on again.
That and much more: learning-love.hamburg
Dates & Facts
Experience

Leitung der Selbsterfahrungsgruppe "Beziehung und Sexualität" ab 2019 in Hamburg

Languages

German

Qualifications

Tantric Massage Practitioner TMV®
Background & Training
Assistentin einer offene Tantra-Gruppe, HH
5Rhythmen tanzen - dynamische Tanzmeditation nach Gabrielle Roth
Integrale Körpertherapie; Integralis Institut Hamburg
Paar- und Sexualtherapie; Ausbildung am Institut für Beziehungsdynamik, Berlin
Einführungskurs Sexological Bodywork
TRE - Trauma Release Exercises mit David Bercelli
Tantra-Jahrestraining bei Wolfgang Schulte am Hülse & Christine Pfalz, Art of Loving, HH
Tantra-Jahrestraining bei Silvio & Mara Wirth, Secret of Tantra, Lübnitz
Tantric Massage Practitioner TMV®
Professional training according to standards of the German Tantric Massage Association (Tantramassage-Verband, TMV®)
at TantraConnection, Olaf Göbel
Start of Training, 7/2015
Certificate, 10/2016