I assist individuals and couples to explore their sexuality. My work focuses on teaching tools to enhance one's sex life, according to your needs. My sessions include talking and hands-on somatic exercises. I am based in Switzerland.
Offers
Classes and Workshops
Philosophy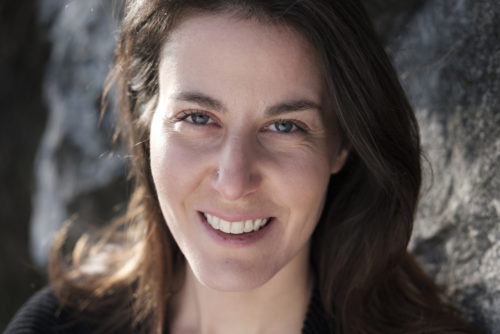 As a Certified Sexological Bodyworker, I accompany people to explore and find more satisfaction with their sexuality. My work focuses on creating a strong connection with one's own body. From there it is then possible to work on developing one's full erotic potential, a thriving sex life, authentic relationships, listening to one's needs, boundaries and desires, as well as experiencing more pleasure.
What has led me where I am today is a strong - and still growing - belief that we should give our sexuality and our body a better loving space in our lives. What encouraged me on this path is the knowledge that the body has great wisdom and a potential to help us grow. We need only listen.
Overview of my offer :
-Sexological bodywork (individual and couple sessions)
-Sex Coaching (individual and couple sessions)
-Touch, communication, consent (couple sessions and workshop)
-Mindful masturbation or Orgasmic Yoga (individual sessions and workshops)
-Tantra massages (private classes and workshops)
-Shibari, Japanese art of tying people (individual sessions, private class, workshops)
-Lomi Lomi massages (individual sessions)
Dates & Facts
Languages

English, German, French

Qualifications

Certified Sexological Bodyworker

Tantric Massage Practitioner IISB®
Background & Training
Embodied Councelling with Deej Juventin
Alternative sexuality and shibari workshops
Tantra and other touch-based training
Scar Tissue remediation, education and management with Ellen Heed and Kimberly Johnson
Certified Sexological Bodyworker
International professional training for somatic sex educators. Recognized by the Association of Somatic and Integrative Sexologists (ASIS).
at ISS, Uma Ayelet Furman and Deej Juventin
Start of Training, 5/2015
Certificate, 11/2015

Tantric Massage Practitioner IISB®
Contact
email hidden; JavaScript is required