This profile was automatically translated using Google Translate
My offers are aimed at all genders.

People with special sensitivities or restrictions are also very welcome.
Offers
Classes and Workshops
Philosophy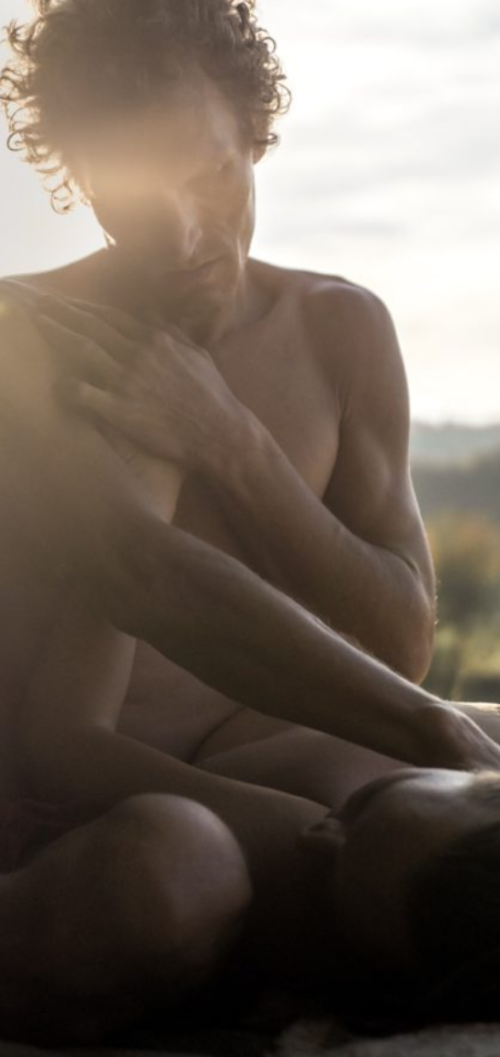 human
listen to your body
let it go
gentle and strong
get on and
breathe the stream of life
be the way you are
this is where love thrives.
Seelian
Hello dear Seelian! (K., Munich)

I wanted to thank you for the sensual wonderful massage ritual you gave me! Thank you for giving people like me, who are not perfect, the chance, without prejudice or evaluation, to feel something "new" on or in their bodies.
Feel a wonderful inner peace since I'm out with you, it feels so calm in me !!! I felt uncomfortable with you in no second after the initial fear, on the contrary, just lifted up with the feelings that may be without shame .... I have never experienced anything like that and I am glad to have experienced it! Thank you very much for the touches you gave me! Would like to come back soon .... I had no time at all during the massage and I think it's great that you had time for me for so long ... Thank you ... Namasté


You have touched my soul. (G., Taipei / Berlin)
Deep inside the darkness, there is light! I feel so holy.
Thank you, Seelian.


My experience at Seelian (KM, 54 years)
For about 14 days I had an inflamed wrist on the left, swollen, painful when touched, similar to carpal tunnel syndrome, particularly painful at night, and as a therapist I was unable to massage or move very much. After a friend recommended me to Seelian, I wasn't sure if it was the right address for me: with such a tantra type? But I got involved with it out of perplexity and pain.

In the prone position on the large mat, after initially making contact, massaging my shoulders and back on my chest, leaning on my body, I think I lay down on myself to keep my breath away and I thought: "Oh yeh , hopefully I'll survive it! "(I had only had a heart attack 5 months ago).
And then I got involved, let go, and now I don't know exactly what happened. Later I found myself lying on my side, he Seelian, half lying on top of me, so that I felt reminded of my role as a mother and even as a child of a mother, which strongly connected me to my acute topic. The painful loss of my mother 20 years ago, because I always miss her, and the impending separation from my son, who now wants to move out at 17. I had to cry violently, was so deeply touched by the sadness and separation of the two important people in my life, and I myself was so delighted by the state: "How nice it is to be a mother".
After that he stroked my arm and hand, let me come to rest ...
The following night I had severe pain in my wrist again, pulsating waves that wanted to get out, and I let it flow out. The following day, I was surprised by the relative freedom of movement in the wrist, and I still didn't quite trust it. But the pain was gone, the swelling could not be seen, the movement and the stress went away again. It was unbelievable - as if nothing had happened. And hasn't come back yet. Thanks Seelian, that was magic!


"Massage god!" (Anja, Berlin)

Dates & Facts
Experience

Seit 2014 Arbeit mit Klienten

Seit 2014 Arbeit mit Gruppen

Languages

English, German

Qualifications

Tantric Massage Practitioner Andro® L1
Background & Training
zahlreiche Tantramassage-Aufbaumodule am Diamond Lotus Institut
langjährige integrative Praxis von Yoga, Primärarbeit, Tantra und Contact Improvisation
Tantric Massage Practitioner Andro® L1
Lomi Lomi Nui (AlohaAina)