This profile was automatically translated using Google Translate
Offers
Sexological Bodywork

Sexual Coaching for Women

Massage Coaching

Classes and Workshops
Philosophy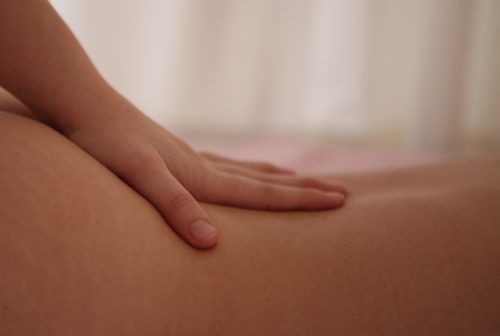 I accompany and support people to reconnect with their bodies and their sexuality. Through conscious practice, breathing, movement and voice arises somatic (physical) learning.
So long-term patterns and behaviors can be uncovered and lovingly transformed and re-staffed.
Sex is understood as lifelong learning, which like a musical instrument can not be learned overnight.
I was able to turn my vocation into a profession and am pleased to be able to accompany you.
Dates & Facts
Experience

2010-2016Tantramasseurin

Seit Oktober 2015 selbständig und Praxisgründung

Languages

English, German

Qualifications

Certified Sexological Bodyworker

Tantric Massage Practitioner TMV® (AZ)
Background & Training
Tantric Massage Practitioner TMV® (AZ)
Certification for practitioners with professional experience.
The Tantra Massage Association (TMV®) offers the chance of extraordinary certification for providers with comprehensive professional experience
at TantraConnection, Olaf Göbel
Start of Certification, 8/2017
Certificate, 8/2017

Gesundheitspraktikerin für Sexualkultuer
Certified Sexological Bodyworker
International training developed by Joseph Kramer/USA.
Recognized by the Association of Somatic and Integrative Sexologists (ASIS).
at IISB, Didi Liebold, Janine Hug and Joseph Kramer
Start of Training–
Certificate, 7/2016
Somatische Sexualberatung, 10/2016

Kompetenz trifft Leidenschaft - AnandaWave M. Riedl
Yoni- und Lingam-Massage - AnandaWave M. Riedl
Grundkurs Tantramassage - Zinnoberschule
Offers near Ulrike