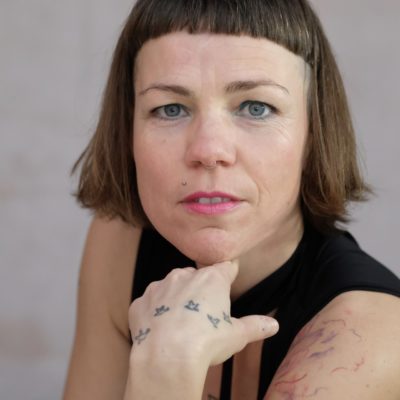 Katja von der Forst
Köln, Berlin
"I see my work as a contribution to a sexual culture that enables people of all sexual orientations and gender identities to enjoy their sexuality as a vital part of life."
Offers
Classes and Workshops

Online Practitioner / Online Classes
Philosophy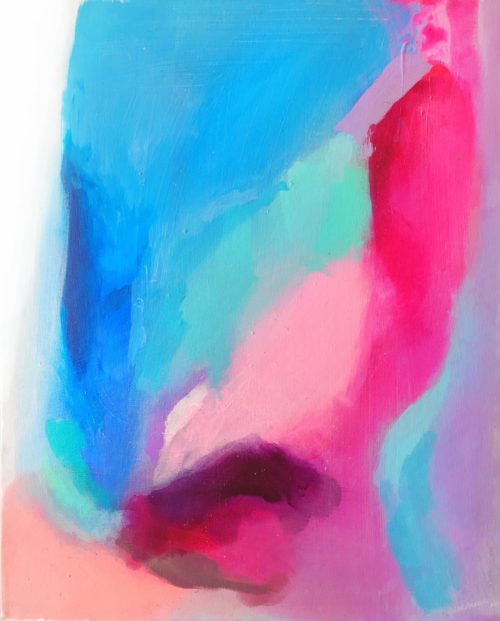 The human being has always been the focus of my professional work. I worked for many years as a graduate social worker in the education and counseling sector, which influences the aspects under which I consider people, body, health and also sexuality.
My personal development led me more and more towards health and body - including sexuality and this soon became also my new focus professionally. For me, body-soul-mind presented itself as an absolutely interconnected and mutually influencing system, in the imbalance of which important factors for health / non-health, happiness / unhappiness can be found. From then on, it was completely logical for me to involve the body in my work in order to accompany people sustainably in development processes.
Questions I asked myself:
What does a person need to be healthy and above all to stay? What are indicators of a happy and fulfilling life? What does the individual have to do with it? What does the body have to do with it? What does the system we live in have to do with it? What does our attitude towards sexuality have to do with it?
In any case, sexuality and touch are important indicators for health and a positive attitude towards life. According to the WHO (World Health Organization), health also includes sexuality and according to Virginia Satir (US Psychotherapist) touch and loving care are very existential needs, something humans need to receive daily to stay healthy.
However, both sexuality and the subject of touch & closeness are areas that are difficult for many people to access, or they have problems with or which is shame included. There is only little space for learning and experiencing about these topics in our society.
This fact motivated me to provide theoretical and practical educational and pioneering work in this area and to combine my knowledge of social pedagogy, psychology, sexology, health care, coaching, group work, resilience research, body therapy, mindfulness and conscious touch.
*
In my touch rituals, counseling sessions, coaching processes, workshops and seminars, I convey needs-based: well-founded anatomical knowledge, body awareness, a relationship-based, consent-based language, techniques of self and stress regulation, knowledge of mindful touch, knowledge of alternative forms of relationship, massage and tantra.
I offer my work throughout Germany for individuals, couples and groups and I am passionate about designing individual workshops and events on the topics of sexuality - body - health.
My newly developed workshop format "Among friends - learning about sexuality & tantra" is aimed at rather shy people and can be themed individually. The focus is on learning together in a familiar space. This appeals to people who could not be reached with the regular offers on sexuality & touch.
In summer you can find me at festivals because I can make my work there accessible to as many people as possible at once.
For all new coaching clients there is the possibility of a free 20 minute preliminary discussion via video call. Sex counseling is generally also possible online. Please contact me here : k.vonderforst@hotmail.de.
*
Guest / client feedback
1)
"2019 was the year I started a journey to myself. The year it was all about me, which was very unusual at first. Then I dared to do a sexual coaching in three parts, 4 weeks apart. I learned an incredible amount about myself. About my body, about my reaction to touch, about (unexpected) possibilities, about courage and self-confidence. I wanted to understand myself better, because only then can I have any sex say what I want and what I don't - if I know it myself. Honestly, I should have done it much earlier! And I seriously wonder why young women learn so little about their own bodies, about their own needs. In any case, I came a long way in the past year and look forward to further experiences in 2020! Thank you for that! "
2)
"... about three weeks ago I was very lucky to get to know you and the magic of your touch. After a short time, my initial nervousness was gone; this was thanks to your very liberating and contagious laugh. You have me like this Mindful and with great sensitivity accompanied during these two hours that I could let go of everything and indulge myself completely.Your massage was a unique composition of warmth, sensuality, playfulness, shared laughter, a deep feeling of security, passion, eroticism and great love I was particularly touched by how much you responded to me in every single moment and how intensively you stimulated each of my senses, and I thank you from the bottom of my heart for the coat of love that you put on me in the end! Effect in everyday life more than clear! "
3)
"For my friend and me, Katja organized a workshop called" Among friends ". She prepared several topics on sexuality and communication we had been interested in and wanted to dive deeper into. For example: Female and male anatomy & orgasm, communication skills about sex or while being in a sexual arousing situation, different methods used for tantra massages and masturbation. We met her ... in a warmhearted atmosphere. During every second of the workshop we felt comfortable and invited to ask questions or talk freely about our experiences Katja proposed us exercises, books, tools and questions to talk, try, laugh and discuss about. I am very glad I have met her and made this experience since topics on sexuality are still in a kind of mysterious or superficial state in our generation or most surroundings. For me Katja created a nice platform of exchange in a very respectful and sensitive way. I appreciate her sense of guidance, knowledge and passion to spread the word! "
*
Katja (Una-Katja) is also part of the Ananda Cologne team - more information, free appointments and the possibility to book online : ananda-massage.de.
Dates & Facts
Experience

Tantra Masseuse since 2014

Years of Coaching experience

Practicing Eastern Meditation Techniques and Yoga

Languages

English, German

Qualifications

Certified Sexological Bodyworker (CSB)
Background & Training
Certified Sexological Bodyworker (CSB)
Sacred Sexuality Practitioner Training (School of Erotic Mysteries)
Wheel of Consent for Professionals (Betty Martin)
Erotic Mysteries Deep Dive mit Seani Love aus dem Film "Touch me not"
Tantra & BDSM I (TantraArt)
Tantra Kaula Yoga Teacher (Durga Tiger School Ecuador)
Quodoushka - indianisch-schamanischer Zugang zu Sexualität (Batty Gold, Rose Fink - ZEGG)
Holistic - Intuitive Thai and Hawaiian Massage (Osho UTA Institute)
Authentic Movement (Pantarhei Institute)
Training in Dance and Movement Therapy (IEK)
Assistenz Primär Therapie (Osho UTA Köln)
"In the mirror of the volcano" (Pearl Gate: Nhanga Grunow)
"The Sensual Journey" (Pearl Gate: Nhanga Grunow)
Basic Seminar Tantra Massage ( Ananda Wave / Michaela Riedl)
Body Therapy & Bioenergetics (Ilka Stoedtner)
Self-Experience Seminar "Primal" (Osho UTA Institute)
Assistenz Primär Therapie (Osho UTA Köln)
Self-Experience Seminar "Freedom - Courage to be yourself" (Osho UTA Institute)
Self-Experience Seminar "Tantric Women" (Osho UTA Institute)
Degree in Social Pedagogy (Niederrhein University of Applied Sciences)