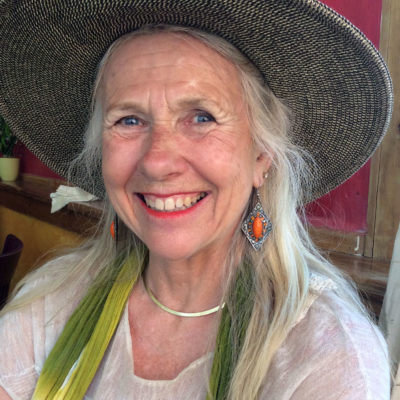 Zia Soleil Sinclair
Arizona
Integration Process of Embodied Sexuality Education For Adults. individual, couple or small group sessions tailored to your specific issues, needs and desires. Our sessions are from 1-3 hours in length.
Offers
Classes and Workshops

Other offers
Philosophy
TRE® Trauma & Tension Release Exercises, is a somatic, body based practice developed by Dr David Berceli that almost everyone can do. The tremor mechanism activated through TRE® helps reduce the effects of stress, anxiety, trauma and PTSD. Using the TRE process doesn't require talking about traumatic events, feelings or issues, but instead allows our body to release the tension directly. It can be used alone or as a positive adjunct to any healing, spiritual or psychological growth modality.
We use TRE as part of our sexuality education process to assist your body organism in releasing the effects of repression, shame, sexual abuse or rape as well as the subtler micro assaults, to all genders, of living in a patriarchal world.
To begin, we do a series of 7, easy to learn, stretches. These exercises mildly fatigue the muscles and build up a little shaking in the legs. Then, we lie on the floor, and allow these natural vibrations to move through our body, without trying to control them. The sensations are usually enjoyable; some people report a physical or emotional release, without becoming overwhelmed in the process. Even after just one session, people use words like : "Grounded", "Relaxed", "Calm", "Energetic", "Blissful" "Peaceful", " Pleasantly Surprised".
Dates & Facts
Experience

hands on work with clients and teaching since 1991

Languages

English

Qualifications

Certified Sexological Bodyworker
Background & Training
Certified Sexological Bodyworker
International professional training for somatic sex educators. Recognized by the Association of Somatic and Integrative Sexologists (ASIS).
Start of Training, 6/2004
Certificate, 8/2004
facilitators were Chester Maynard, Margaret Wade and Chris Fawley, 8/2004

Hakomi with, among others, Ron Kurtz