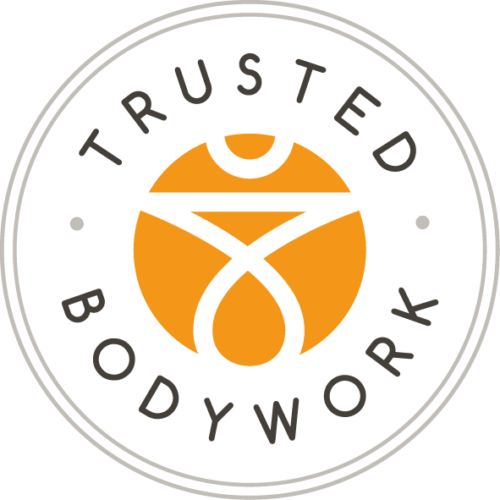 1. Quality Criteria
1.1 Training
Responsible professional work requires a high degree of specialist skill. At Trusted Bodywork you will only find offers which the practitioners are qualified to carry out, based on their training and/or specialist expertise.
Here you can find a current list of the recognised training courses and information on the selection criteria. Successful completion of training courses recognised by Trusted Bodywork has to be demonstrated by providing the appropriate certification. These training courses are highlighted in the practitioners profiles.
1.2 Continuing Professional Development
Regular further training (CPD) is essential to enhance our skills and ensure the long-term quality of our work. On this issue, Trusted Bodywork has the following recommendations:

The time involved in the training should amount to at least 20 lesson-hours per year.
The contents of the training courses should have direct relevance to the actual work carried out by the participant.
Training courses should take place in a group of at least six participants.
Practitioners should enter all important training courses into their profile, in order to make clear what qualifications they have.

1.3 Availability
Practitioners ensure they are available to be contacted easily. A minimum of 95% of enquiries should be answered within a maximum of two working days.
1.4 Premises
The premises used by the practitioner include a fault-free bathroom (shower and WC). These should be cleaned daily. If towels and sheets (or any other linen) are provided for the clients, this should be fresh and impeccably hygienic.
1.5 Services and Prices
Prior to starting any bodywork, transparent and binding information regarding the type, price and duration of services shall be provided and agreed. It is not permitted to charge supplementary fees or to add extra charges afterwards.
1.6 Customer Satisfaction
If a complaint is received by the Trusted Bodywork Arbitrator, Trusted Bodywork will make every effort to resolve the situation together with everyone involved. If complaints are repeatedly received or if a particularly serious complaint is received, Trusted Bodywork reserves the right to exclude individual practitioners from the platform and withdraw the Seal of Approval.