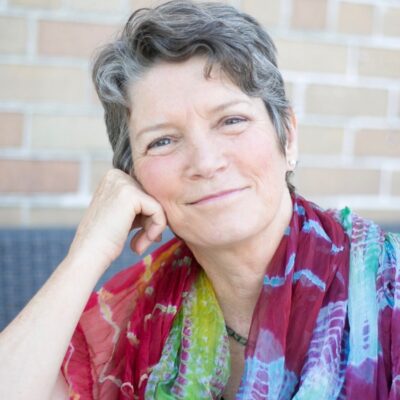 Betty Martin
Seattle WA, USA
I am the developer of The Wheel of Consent, a practice that clarifies the dynamics of receiving and giving, and currently train other practitioners. I also offer supervision for practitioners of all kinds.
Offers
Classes and Workshops

Online Practitioner / Online Classes

Other offers
Philosophy
Betty has had her hands on people professionally for 40 years (some of it legal and some of it questionable). 30 years as a Chiropractor and then 15 years as a Sacred Intimate. Other training includes Neuro-Emotional Integration, Educational Kinesiology, Sexological Bodywork, Taoist Erotic Massage, Kashmiri Tantric Massage, and good 'ol sex work. She describes her long career as basically Surrogacy with variations. She loves it.
These days her passion is training other hands-on practitioners in consent skills and how to teach their clients empowered choice - so they can stop doing what they think they are supposed to do, and start doing what it is they want to do. Big difference.
She's the author of the book, The Art of Receiving and Giving: The Wheel of Consent. Her class for practitioners is called Like a Pro and it has taken her all over the world. She is a co-founder and lead trainer of the School of Consent.

Dates & Facts
Experience

Chiropractor since 1976

Sacred Intimate since 2000

Trainer and Mentor since 2010

Languages

English

Qualifications

Certified Sexological Bodyworker
Background & Training
Certified Sexological Bodyworker
International professional training for somatic sex educators. Recognized by the Association of Somatic and Integrative Sexologists (ASIS).
Start of Training–
Certificate, 5/2007

Contact
email hidden; JavaScript is required