This profile was automatically translated using Google Translate
I am a trained TMV tantric massage therapist, sex coach and yoga teacher. I also lead workshops and seminars to learn the "art of touch".
Offers
Classes and Workshops
Philosophy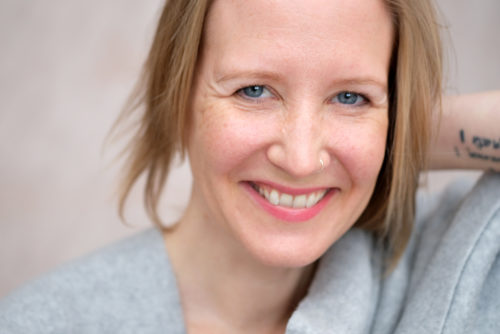 I am a recognized trainer according to the guidelines of the Tantric Massage Association (TMV) and a member of the management team for the professional training of masseurs at Michaela Riedl and AnandaWave .

I am committed to sexual diversity, diversity and consensus in body work. My passion is co-creating a diverse and cosmopolitan sexual culture in Germany. I am convinced that you can't start early enough and that's why I co-founded the project "Youngtra - Tantra massage for young people" https://heartconnection.de/#youngtra .
I offer tantra massages at Ananda Cologne. Further information, available appointments and the option to book online on the

In my work as a trainer at Ananda Wave , I pass on my knowledge to interested people in seminars and workshops and support training to become a professional masseur.


A mindful and reverent attitude as the basis for every intimate encounter. To feel accepted and welcomed as a person just as you are right now - non-judgemental and with all emotions and physical sensations. A solid knowledge of the regulation of our nervous system creates the safest possible space that allows development and transformation.

Information about my workshops and seminars at www.heartconnection.de
Dates & Facts
Experience

anerkannte Ausbilderin bei AnandaWave

Zertifizierte Tantramasseurin TMV

Thaiyoga Massage Lehrerin (Thaiyoga.de)

Yogalehrerin (School of Sacred Arts)

Sexological Bodyworkerin

Languages

English, German

Qualifications

Tantric Massage Practitioner TMV®

Certified Sexological Bodyworker
Background & Training
Certified Sexological Bodyworker
International professional training for somatic sex educators. Recognized by the Association of Somatic and Integrative Sexologists (ASIS).
at IISB, Didi Liebold and Janine Hug
Start of Training, 2/2018
Certificate, 1/2020

Wheel of Consent 4-day-Training bei Dr. Betty Martin
Ausbildung zur ThaiYoga Massage Lehrerin und Masseurin bei Tobias Frank (Thaiyoga.de)
Body Images and Identities bei Bex Tyrer (Bali, Indonesien)
Tantric Massage Practitioner TMV®
Professional training according to standards of the German Tantric Massage Association (Tantramassage-Verband, TMV®)
Start of Training, 2/2015
Certificate, 6/2017
Assistenz: Grundseminare Ananda Wave bei Michaela Riedl, 2/2016

"Emotional Moving Concept", Gitta Arntzen und Marcel Kern
Emotionen, Heilung und Energiefluss in der Massage bei Robert Henderson
Yoni Massage Intensivseminar "Inspiration und Lebenslust" bei Gitta Arntzen
Yogalehrerin (RYT200) Schwerpunkt Vinyasa Flow und Yin Yoga bei School of Sacred Arts
Contact
email hidden; JavaScript is required