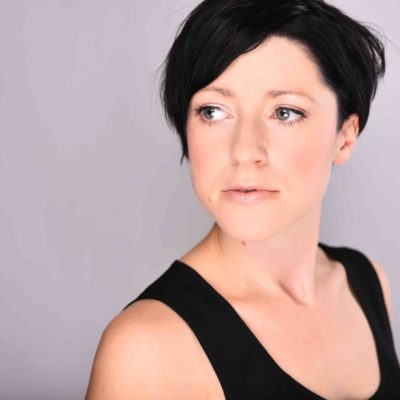 Danni Lovefox
Berlin, London
As a certified somatic sexologist, bodyworker and teacher of the tantric path, it is my hope that the magic of tantra will assist you in realizing and connecting with your authentic self and uncovering what you truly desire
Angebote
Berührungscoaching

sonstige Angebote
Philosophie
The Lovefox adventure began in Varanasi, India - where I came across a selection of books on tantra.
At first, I didn't dare buy them. They seemed too far outside of what was possible for a 'normal' person like me... but by the next day, I couldn't resist my curiosity. I ventured back to the shop and bought one that had caught my eye. As I started reading, I became increasingly awed and engrossed by the subject.
I returned again the next day and bought all the books I could find!  I still remember this phrase that grabbed my attention... 
'In Tantra, you don't 'have' orgasms. Your existence is like a stream of orgasmic energy. Life is a constant orgasm.' 
That day I was armed with a new purpose - to realize for myself the states of bliss described in this book.
The wish to start exploring this new world led me to trainings and employment within the realm of TANTRA MASSAGE at Berlin's Kashima studio.
It was an honour to connect with the 'other' in this way. There is such beauty in those moments of flow, an intensity so pure and refined lies somewhere behind these ecstatic energies that can be teased into being.
I celebrated the joy of artistic creativity, the warmth of sensual meditation - the sharing of tenderness, intimacy and open-hearted love; all of these wonderful discoveries lead to the wish to share such delicacies to others wanting to step on such a path.
Joining Barbara Carellas for her URBAN TANTRA graduate programme followed, as well as extensive study for Joseph Kramer's SEXOLOGICAL BODYWORK somatic educator role. Explorations in the realm of CONSCIOUS KINK brought new tools to probe the concept of self further in terms of the shadow, surrender, power and permission.
John Hawken's THE ART OF TANTRA MASSAGE year long training has brought focus to a deeper teaching component within sessions. Working through the elements, it is possible to experience various qualities of the tantric paradigm, with the potential for initiation. The sessions can expand our consciousness as to who we are. 
At SNATCH, I offer a supportive space to explore yourself and your connection to the universe. Powered by ongoing trainings in body- and breathwork, I work lovingly and compassionately to teach greater awareness within the body, exploring this gateway that lies deep within the present moment, through which you may fly beyond the everyday into a true reality beyond.
Tantra is the alchemy of transforming sexual energy into spiritual power. Let's awaken and rise together!
Daten & Fakten
Erfahrung

Tantra Therapeutin und Köperarbeiterin

Sexological Bodyworkerin

Taoist Massage

De-Armouring Bodywork

Bizarre Massage und BDSM-Ritualen

Sprachen

Englisch, Deutsch

Qualifikation

Certified Sexological Bodyworker

Tantric Massage Practitioner (John Hawken)
Hintergrund & Ausbildung
An initiation into your own knowing - 1yr TANTRA training (John Hawken and Judith Antell)
Healing Developmental Trauma (Prema McKeever, Giten Tonkov)
Myofascial Energetic Release - LOSE CONTROL - Neck, Cranium, Face (Satyarthi Peloquin)
Tantric Massage Practitioner (John Hawken)
16 Tage in 4 Blöcken. Die Ausbildung basiert auf 30 Jahren Erfahrung mit Tantra, Bodywork und Psychologie. Anerkannt von der Association of Somatic and Integrative Sexologists (ASIS)
bei Paths of Transformation, John Hawken
Beginn der Ausbildung–
Zertifikat, 8/2017

Myofascial Energetic Release - RELEASE & BALANCE THE PELVIS (Satyarthi Peloquin)
Tao Massage (Kristina Brustik & Frieder Eckert, Berlin)
Certified Sexological Bodyworker
Internationale Ausbildung entwickelt von Joseph Kramer/USA. Eine Mischung aus Sexualberatung und Körperarbeit. Anerkannt von der Association of Somatic and Integrative Sexologists (ASIS).
bei IISB, Didi Liebold, Janine Hug and Joseph Kramer
Beginn der Ausbildung–
Abschluss-Zertifikat, 1/2017

BDSM & Tantra Massage (Ruby May - Berlin)
Topping & Tying (Kitty Mooschief & Steven James)
Urban Tantra for Professionals (Barbara Carellas - London)
Tantra Massage Advanced (Ulrike Liehm - Kashima, Berlin)
Tantra Massage Basis (Ulrike Liehm - Kashima, Berlin)