This profile was automatically translated using Google Translate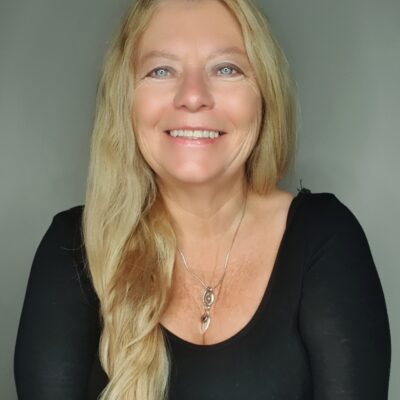 Cornelia Strobl
Rosenheim
I am an experienced, warm and passionate masseuse who wants to support people of all ages to rediscover, revitalize and enjoy their own sexual source. For a world full of sensual pleasure!
Philosophy
In the meantime, I am also an alternative practitioner, limited to the field of psychotherapy, with a focus on sex therapy. With my work, I would like to contribute to healing people, to the recovery of strength, joy and life energy. In order to be able to do this in an ever deeper and more comprehensive way, I now also work therapeutically with systemic sex therapy, talk therapy, relaxation techniques and womb healing massages for men and women. Feel free to contact me with your questions! My website is: www.heilraum-rosenheim.de
Guest feedback:
Dear Cornelia,
Thank you very much for the loving and touching tantra massage
I received from you. I immediately felt accepted by you and
recovered. You also made it easy for me to open up more and more.
Through your wonderful touches, diverse and varied,
tender and gripping, you soon created a sensual and erotic one
Mood. My emerging lust, which increased more and more, could
I wonderfully enjoy,especially from the moment you made the
included the lingam in the touches. Highest sexual
I was able to experience pleasure during an intensive lingam massage. With
the massage of the prostate I experienced a new dimension of sexuality,
which I found to be very sensual and animalistic. But you have
nourished not only my body, but my soul as well
touched. Thank you for your openness and trust
you gave me. You brought me a lot of joy and
contributed to the strengthening of my vitality.
I'm already looking forward to the next massage.
Many greetings, Helmut, in December 2019

Dear Cornelia,

safe and totally enchanted we arrived home again. Your tender and sensual touches, your way of meeting us and last but not least you yourself with your empathy have left an infinite impression on us, so that we cannot get enough of it. We would like to thank you again for these wonderful hours, which have passed far too quickly for us. We long for the next time.

Many greetings and see you soon
Thomas with Anneliese, June 2019
Dear Cornelia,
First of all, I wish you and your team a happy, happy and healthy New Year 2017. As promised, a brief feedback on how I felt after the wonderful 2 hours with you last Thursday.
The time flew by and your massage was wonderful. From the prostate massage I had a pleasant and relaxed feeling for a long time. Thank you. It was really wonderful! And I would be happy to come back to you to enjoy a new tantric massage.
Greetings Marcus
Dates & Facts
Experience

Tantramasseurin seit 1997

Languages

English, German

Qualifications

Tantric Massage Practitioner TMV® (AZ)
Background & Training
Heilpraktikerin, beschränkt auf das Gebiet der Psychotherapie, Sexualtherapeutin
Tantric Massage Practitioner TMV® (AZ)
Certification for practitioners with professional experience.
The Tantra Massage Association (TMV®) offers the chance of extraordinary certification for providers with comprehensive professional experience
at TantraConnection, Olaf Göbel
Start of Certification, 1/2017
Certificate, 3/2017

Lomi-Lomi-Nui hawaiianische Heilungsmassage
Gesundheitspraktikerin für Sexualität
Dorn-Breuss-Massagen, tibetische Honigmassage
Seminarleitung zu Liebe, Eros, Partnerschaft, Gründung einer Liebesschule
reichianisch-schamanische sexuelle Körperentpanzerung
Quodoushka I - III, indianisch-schamanische Sexuallehre
zahlreiche Kurse zu Eros, Sexualität, Partnerschaft
Ausbildung als Wellnessmasseurin, Fortbildung in Rebalancing,