This profile was automatically translated using Google Translate
Dennis Lautenbach
Köln, Stuttgart
Would you like to go on a journey to yourself? It is an honor and I am deeply grateful to be able to accompany you. Whatever it may be for a trip for you today. I am mindful and loving with you.
Offers
Massage Coaching

Classes and Workshops
Philosophy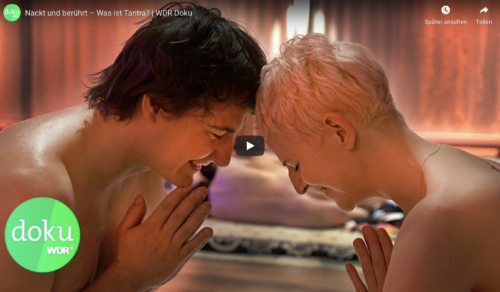 Let go. Arrive with you. Enjoy. Here you are allowed to be easy, with everything that comes up in you and accept this without judgment.
Experience the uniqueness of each encounter, the touch of your soul, as individual as we all are.
If the massage was very pleasurable the last time and a journey of discovery into new sexual realms, today it can be very emotional and take you to deeply buried places of your being. In the process, I accompany you lovingly and carefully in a protected space where you can drop and feel safe. Release and dissolution processes can get underway. Everything is allowed, nothing has to be.
Take a look in the mirror before and after our encounter - you'll be surprised.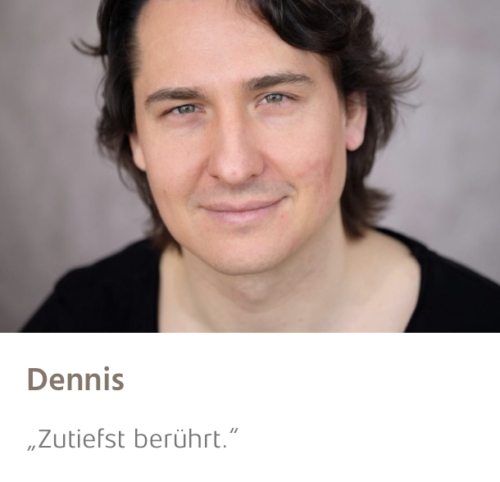 Tantra is for me the way to experience true, deep and touching encounters, with myself and my fellow human beings. My total dedication to massaging allows me to sense what the receiving person needs right now. In doing so, I pay particular attention to being in touch with myself to make this possible.
The unconditional, mindful and loving philosophy of Tantra teaches me to feel love more and more from within me. For me, the Tantric way is a wonderful journey to my true essence.
I am deeply grateful that life has led me on this path and that I am allowed to share it with you.

Dennis has been part of the staff of Ananda Köln since July 2019 - more information, free appointments and the possibility to book online on the
Dates & Facts
Experience

Seit 2018 gebe ich Tantramassagen

Seit 2019 bin ich Leitungsassistenz und Co-Leitung bei AnandaWave®

Languages

English, German

Qualifications

Tantric Massage Practitioner TMV®
Background & Training
Leitungsassistenz und Co-Leitung AnandaWave®
Mitglied im Tantramassage-Verband (TMV)
Arbeit mit Tantramassagen
Tantric Massage Practitioner TMV®
Professional training according to standards of the German Tantric Massage Association (Tantramassage-Verband, TMV®)
Start of Training, 7/2018
Certificate, 9/2019

Leitungs-Assistenz im AnandaWave® Grundseminar
Co-Leitung im AnandaWave® Urlaubsseminar Herzwissen umarmt Berührungskunst
Leitungs-Assistenz im AnandaWave® Intensivseminar Yoni- und Lingammassage
AnandaWave® Der Lust eine Richtung geben, Ausbildung Level 2
AnandaWave® Workshop in tantrischer Berührungskunst
AnandaWave® Kompetenz trifft Leidenschaft, Ausbildung Level 1
AnandaWave® Yoni- und Lingam-Achtsamkeitsseminar
AnandaWave® Die Anale Versuchung, Ausbildung Level 1
AnandaWave® Profiseminar Yoni- und Lingam-Massage, Ausbildung Level 1
AnandaWave® Von der Selbstliebe zum kompetenten Gegenüber, Ausbildung Level 2
AnandaWave® Grundseminar, Ausbildung Level 1