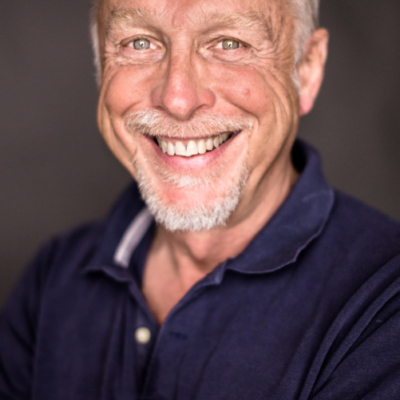 Christian Gouttenoire
Roda de Bara, Berlin
Christian founded the Neo Tantra Institute in 2012 after 20 years of personal sexual development, group psychology, relationship management and coaching.
Offers
Classes and Workshops

Other offers
Philosophy
Who I am :
========
I am a certified Sexological Bodyworker, a tantric Masseur and a Sacred Intimate practitioner.
I mainly work with men and couples in all genders and orientations during private sessions.
I also teach workshops related to "Mindful Sexuality" and "Sexual Tao".
I am partnered, father of 2 adult children, pan-sexual.
My main focus :
=============
During individual sessions or during our workshops, I will help you to really reach your deepest being and find the greatest version of yourself .
Most of the time we are not really living our lives in the present. Our mind is constantly working, a huge flow of thoughts take all the space, most of the time those thoughts are negative and related to the past or the future, but almost never connected to the present moment.
We are going to use, your breath, your movements, your body, (all your body), to get rid of this "mindfucking" , in order to open the door to your most hidden emotions, that will allow you to return to your innocent happiness like a child discovering and playing with his body and the world around him..
Sex is 10% skills and 90% presence. Skills are very easy to learn, (I will teach you many tools), to be present you just have to trust you and follow your impulse.
Sounds easy, isn't it ? But we are so used to listen and follow this inner voice, that we totally forget to feel... and listen to what our body is telling us...
This is my job to help you to open the door and liberate your emotions, to reconnect and trust your body, to teach you how to activate, increase and spread the Vital Energy, for a better and healthy life for you , your family, your friends, for a better World.
TESTIMONIALS :
Man :
What to say ? Actually it was an incredible experience, personal discoveries. Better than a teacher he mastered his art and knows how to accompany you there. There will be "sex" before and "making love". An Experience to try, a very great professionalism ... again thank you !! (Fred)
Couple :
Thanks to Christian for putting us in confidence to discover another approach to sexuality. Many beautiful things to explore and for that we will return to him as soon as possible. You can go there with your eyes closed, it is serious and it makes a good crazy. Still thanks, (Michèle & Patrick)
Couple :
If you are looking for a deeper sexuality and less "teenager style", you are on the right path .... We will follow him to see how far he can lead us. Thank you for this first approach and see you soon. (Sarah -Paul)
Man :
An afternoon to discover unknown techniques to me so fare. Christian is a true professional, clear in his explanations and very listening. A gentle learning of a world essential for its sexual balance. I strongly advise you to do like me .... Be curious! You will not be on it ..
(Joshua)
Man :
EXTRAORDINARY EXPERIENCE !!! Very difficult to express what can be felt during and even after a session of Sexological Bodywork. Christian has the gift of putting you in confidence and putting all your senses on the alert and even if there is touch of the genitals, there is nothing to do with a part of sex .. Christian is a professional I strongly recommend him to you and I thank him wholeheartedly for this unforgettable moment. Very soon for a workshop with him and his team.
(Stephan)
Dates & Facts
Languages

English, Spanish, French

Qualifications

Certified Sexological Bodyworker

Tantric Massage Practitioner Andro® L2
Background & Training
Certified Sexological Bodyworker
Tantric Massage Practitioner Andro® L2
Advanced Tantric Massage Training (Level 2)
Start of Level 2, 4/2012
Certificate, 4/2012

Contact
email hidden; JavaScript is required