This profile was automatically translated using Google Translate
Growth in the mirror of sexuality!

Joy of life through successful intimate communication and fulfilled sexual needs - this art can be learned and I accompany you on your individual path!
Philosophy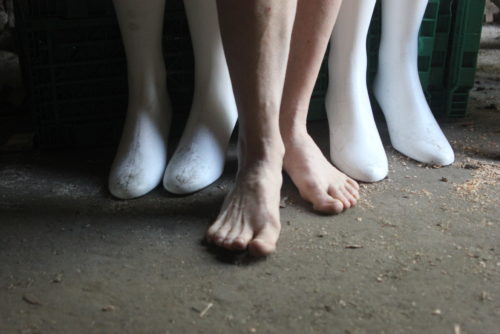 Why we need sexual education
Nothing I know is experienced as controversially as our sexuality.
On the one hand a delightful, intoxicating experience, on the other hand a field of fears, doubts, frustration or stress.
However, fulfilled sexuality is a source of joy, connection, happiness, health, well-being and much more. It is an expression of our individuality, shapes our personality and is shaped by it.
At school, most of us have experienced shameful education that didn't really go beyond the function of sexuality for reproduction.
First experiences today, in the media age, often take place through pornographic representations and thus determine the ideas of many people.
But what it really means to be in contact with yourself and the other person, to show yourself in your intimacy, to communicate, to know your wishes and to live them, most of us are not sufficiently familiar with them.
The art of sensual contact with heart and soul, presence in the encounter with yourself and the other, these are important components for a full and lustful (sex) life - and you can learn it like a language: the ABC of the body. What do I find pleasant, how do I want to be touched, how does my breathing work ... these are just a few of the building blocks of the sexual alphabet which, put together in various ways, shape the individual pleasure experience of each individual.
Discovering the wisdom of your own body and acquiring it as an available source of joie de vivre and enjoyment - that is the great goal of my support: you already carry the treasure within you and I help you to reveal it in its beauty from the hidden bring.
Dates & Facts
Languages

English, German

Qualifications

Certified Sexological Bodyworker (CSB)
Background & Training
Trainerin für Gewaltfreie Kommunikation (Rosenberg)
Diplompädagogin TU Berlin
Certified Sexological Bodyworker (CSB)