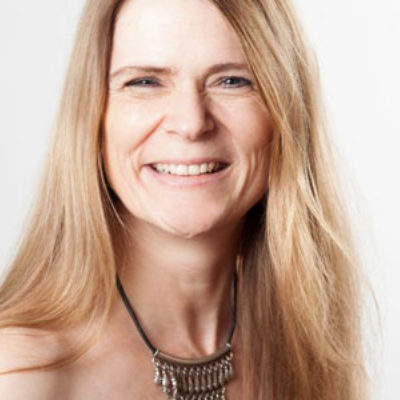 Judith Salamander
Köln, Berlin-Prenzlauer Berg
Breath, attention and touch - it does not take more to create magic.
Offers
Sexological Bodywork

Certified Tantric Massage

Massage Coaching

other offers
Philosophy
(Automatic Google Translation)
reconciled
I explore a known space,
With astonishment I perceive as it really is;
exciting
big
beautiful
bright
Full of possibilities to design it
Even the dark, dusty corners are wonderful here
I can look at them
unafraid
What may come
Full of happiness and astonishment, let me get to my place,
I feel lifted, worn, carried through, revered.
You help me
Body, mind and soul,
Under your hands
Anxiety, inhibition, and shame
It is a high art
Sex and spirit
connect to
The life energy of both
connect to
The consciousness expands
And I enjoy the feeling
ALL
to be...
(Many thanks to Heike, who wrote me these lines after a massage)
Dates & Facts
Languages

English, German

Qualifications

Certified Sexological Bodyworker

Tantric Massage Practitioner Andro® L1

Tantric Massage Practitioner Andro® L2
Background & Training
Certified Sexological Bodyworker
Breathing control and breath control in the massage, 3-day seminar with Robert Kriz
Tantric Massage Practitioner Andro® L2
Advanced Tantric Massage Training (Level 2)
Start of Level 2, 4/2015
Certificate–

Tantric Massage Practitioner Andro® L1
Tantric Massage Training (Level 1)
at Diamond Lotus, Suriya and Saranam
Start of Training, 3/2013
Certificate–
Plus one week Yoni / Lingam-Workshop at Michaela, 4/2013

"Movement, lightness and devotion in the tantric massage" Gitta Arntzen
Lomi Lomi Nui Education with Ancsa Zsofia Überhardt, Berlin / Budapest
BDSM and the Unconscious Body at Felix Ruckert, Schwelle 7, Berlin
Vaginale Lust at Coach Lea, Schwelle 7, Berlin
Tantra and BDSM with Felix Ruckert and Eva Kreimendahl, threshold 7, Berlin
Offers near Judith