I offer somatic coaching and sexological bodywork + vulva casting sessions in Finland, Helsinki. I work with people with vulvas to support them to embrace their sexual selves and their pleasure and deepen their connection to themselves.
Offers
Online Practitioner / Online Classes
Philosophy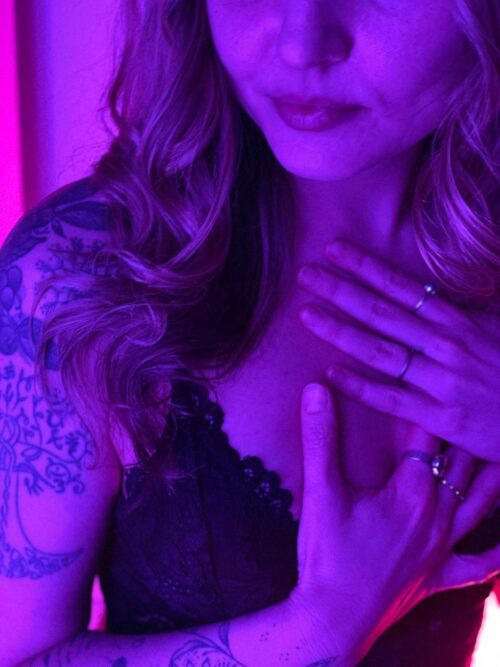 What's the greatest lesson a woman should learn? That since day one, she's already had everything she needs within herself. It's the world that convinced her she did not."
-Rupi Kaur
What I love the most in this world is connection. Especially with people but also with animals, nature and the universe. I believe that we have a relationship to everything, which is why I have found profound benefits in all places in my life by exploring and understanding human connections and relationship to self and the body. I myself have found the most healing in my life, by looking at my wounds of shame and the feeling of not belonging, especially when it comes to sexuality. And this is why I do what I do today.
I believe that sexual energy = life force energy, which means that when our sexual energy flows our life will also flow. I believe that diving into our sexuality will discover things about ourselves that we otherwise maybe wouldn't. This is because diving into sexuality forces you to look at your shame and shadowy parts
I myself have felt very disconnected from my body in the past and have found profound change when working somatically and this is why I want to empower others like me to re-connect with their amazing bodies.
Through my trainings I've come to discover that we need to work holistically, with the whole body, to be able to make lasting change in our lives. This is the reason I now do somatic work in combination with coaching. Our bodies hold wisdom that our mind can't even comprehend and it also holds on to memories and blockages that can't be cleared with working with the mind only. This is why in somatic work, we trust the body and work through it, listening closely to its cues, taking the time it needs to release at its own pace.
Client feedback:
"You have given me the most beautiful gifts. You've helped me get in contact with myself and my body during our sessions. This has led to me being in more tune with my emotions and needs and learnt to feel and feel again and express them. I've got to practice on how to put up my boundaries and express my needs which has led to my self confidence and security in myself increasing. My emotions are flowing more freely than before and it's now easier to welcome feelings like happiness and eagerness.
During our sessions I've felt safe, fully seen and accepted as I am. Everything has been welcomed. At the same time as I've felt that everything happens on my terms, you've managed to give me full support and the container I've needed to feel safe. I've also felt safe to express whatever wants to come out. Through your presence, your questions and different practices have I gotten in contact with my inner self and learnt how to notice whatever arises with love and acceptance. Due to this my whole being has changed. I feel more free than ever, safe in myself, in my body and in life."
Dates & Facts
Experience

Since September 2022 working with individual clients in the field of somatic coaching and sexological bodywork

Languages

English, Finnish, Schwedish

Qualifications

Certified Sexological Bodyworker
Background & Training
Certified Sexological Bodyworker
Feminine yin yoga instructor
Singing bowl relaxation practitioner
Meditation- and relaxation coach
Training in basics of sexology
Training as nurse and public health nurse