This profile was automatically translated using Google Translate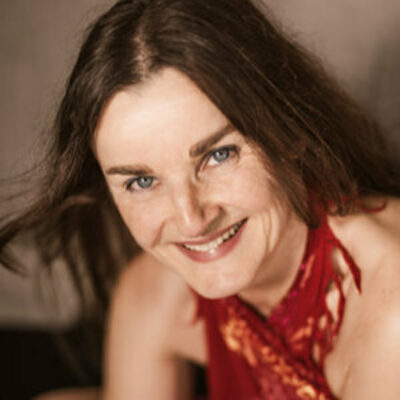 Philosophy
"Just allowed to BE"

We are touch beings.
The tantra massage nourishes our body and soul!
You can devote yourself entirely to your own feelings and your experience, since you only receive. As a giver, I am at your service: I want nothing, judge nothing and am aimless. Nevertheless, I am completely with you and am your attentive companion on your sensual journey of devotion and flow.

Guest Feedback:
"I'm like newborn. You are an angel, thank you so much."
"Your massage was wonderful. I had felt the feeling of security and trust from the beginning and that gave me the peace to be with you. I had no qualms about opening up to you and your voice allowed me to let myself go. I've never felt myself as intensely as I did at that moment. The intensity opened up a whole new side for me. Thank you very much for the new insight into my emotional world."
"I found it very pleasant that you were able to trigger the most intense feelings through your massage and that you were also able to change them to a calmer level again and again. At the same time, a comfortable aroused level of sensation and pleasure was maintained throughout. After the end of the massage, I was left with an extensive, deep, soothing feeling of clarity and balance for days, which is still having an effect today."
"The touches in places that are rarely touched were very sensitive and also sensual. These sensations in many sensitive areas were a great new experience. The lingam massage was characterized by an energy up and down that was repeated several times."
"The atmosphere of trust was there from the start. Everything so natural, informal, relaxed and at the same time full of respect, attention and concentration. I was able to feel completely safe at all times and then I was able to let go. Also with the lingam massage, I noticed the very precise perception/feeling and reacting to it quite pleasantly. In the aftermath, the presence and continued attention did very well. To be slowly brought back into the world and to be said goodbye to everyday life after sufficient time.... all in all a massage full of love and care."
"I'm completely floating, I'm so relieved and happy. I just have sore muscles everywhere because I could and was allowed to enjoy everything so deeply and everything in my body was allowed to really rear up. You are a true master in your job. Thank you for my new life."
"It was gripping and exciting how Alea stimulated the senses. For me, it was an adventurous journey that Alea led me on, the gentle and also strong strokes on my body, the sensitive approach to the yoni massage."
"Very delicate, pleasant touches, very mindful, respectful and respectful of boundaries. Strong experience of the connection between the yoni and the womb, both neural and energetic connections."
"Lingam massage: completely new, fascinating, sometimes never experienced touches, exciting yes, but that was almost irrelevant."
"In a nutshell, it was a feast for the senses."
Dates & Facts
Experience

Languages

English, German

Qualifications

Tantric Massage Practitioner TMV®
Background & Training
Tantric Massage Practitioner TMV®
Professional training according to standards of the German Tantric Massage Association (Tantramassage-Verband, TMV®)
at Zinnoberschule, Pamela Behnke
Start of Training, 3/2015
Certificate, 2/2018

"Das innere Kind in Erotik und Sexualität" – Anette Jahn (Schule des Seins)
"Innere Hochzeit" – Christina Pelzer (Soul & Life)
Grundseminar Tantra – Claudia Kamp (TaYoLing)
"The Shift" – Christina Pelzer (Soul & Life)
"Die sinnliche Kraft entfalten" – Charlotte Gareis
"Tantra für Liebes-Paare" – Matthias Saleem Riek (Schule des Seins)
Körperarbeit, Stimm- und Atemtherapie, Emotion und Ausdruck – Katrin Grassmann
"Der Heilweg" – Gisela Heller (nach Alice Bailey)
Directions
Praxis Spiritual Touch
Olschewskibogen 12
80935 München
Get Directions