This profile was automatically translated using Google Translate
Do you want to understand and change the different aspects of your sexuality? MAÉHA accompanies you on the way to a natural and free body awareness and thus to a holistic and fulfilling sexuality.
Offers
Classes and Workshops

Online Practitioner / Online Classes
Philosophy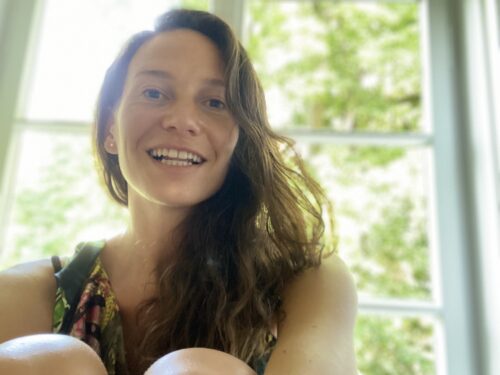 What does our body need, what does it desire and can we live or communicate this desire? Who is responsible for our desire?
I recommend that you take responsibility for your body, your desire and your sensuality. Gain access to your very own ecstasy. Discover your body and begin to feel it in a socially unclouded way. Learn to touch and be touched.
I had already given up the desire for real fulfillment in sex. And even though the desire for sexual development was strong, I lacked the opportunities and information to advance in this area. Today I renewed all my beliefs about sexuality and opened up access to my erotic energy. Ecstasy is only a small part of what has changed for me on the path of sexual development.
The good news is, fulfilling sex is available to everyone, we just need to get honest about it and start looking into it.
Take time for a physical journey of discovery and the development of your sexual potential. And contribute to a new, contemporary sexual culture.
Maéha is happy to support you on this journey!
Dates & Facts
Experience

Certified Sexological Bodyworker seit 2017

Languages

English, German

Qualifications

Certified Sexological Bodyworker
Background & Training
Somatic Experience® Practitioner (körperorientierte Traumatherapie) nach Dr.
OMEGA Health Coaching© Ausbildung nach Dr. Roy Martina, Harald Auer, Salzburg
Yoga der Berührung (Kaschmirische Massage), Daniel Odier
Zertifizierte Gesundheitspraktikerin (BfG) für Sexualkultur
Tantra Yoga (Tandava), Daniel Odier
Sexological Bodyworker IISB® nach Joseph Kramer
Certified Sexological Bodyworker
International professional training for somatic sex educators. Recognized by the Association of Somatic and Integrative Sexologists (ASIS).
at Manumagic, Brigitta Jecko and Manu Roland Meier
Start of Training, 2/2016
Certificate, 2/2017

TAO-Massage nach Russel/Kolb
Tantric Lovers, Agama Yoga, Thailand
Tantra – Complete Feminity, Agama Yoga, Thailand
Tantra Essentials | Agama Yoga, Thailand
Kaschmirische Massage & Anal- und Beckenbodenmassage, Tantra Institut Jembatan, München
"Herz und Ekstase", Tantra Institut Jembatan, München
"Yoni und Lingam Massage", Tantra Institut Jembatan, München
Skydancing Tantra | Sexuelle Energiemassage
"Body and Move", Tantra Institut Jembatan, München
"Tanz der Sinne", Tantra Institut Jembatan, München
Diplom, Executive MBA sowie 15 Jahre Berufserfahrung im Bereich Design & Management
Contact
email hidden; JavaScript is required
Directions
MAÉHA Sinnlich leben
Barerstraße 72
80799 München
Get Directions