I am offering different types of tantric massages and rituals. I am based in London. Email me to find out more
Philosophy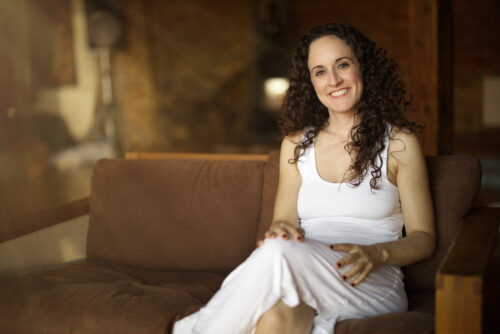 I create a safe and intimate space for you, where you can be yourself. The session will be co-created with you, taking into account boundaries, wishes, and intention for the session(s).
I work with movement, breath and touch. A typical session may include some movement to activate and awaken the body, some eye gazing, conscious breathing and a massage. The intention is to activate your vital energy so it can circulate through your body, making you feel more alive and relaxed, helping you reach estates of expanded consciousness.
I genarally offer a package of 3 sessions, I have a great variety of tantric massages, designed to take you on a journey of self-discovery and bliss. Each session has a duration of about 2hours.
One of my specialties is Kashmiri tantra massage, a very nurturing tantric massage that will take you to very relaxed states. Other offerings include rituals such as the "Awakening of the senses ritual" and the "Adoration of the divine in you".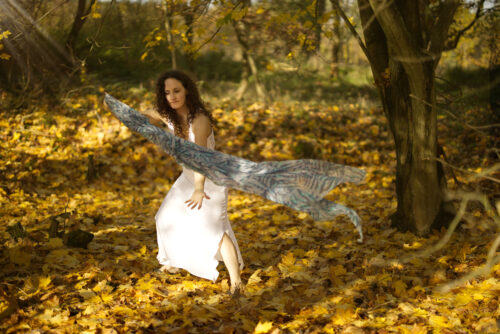 "La sesión de masaje con Lucía fue muy relajante, una honesta propuesta de meditación para que me pudiera dirigir hacia mi interior a través de su acompañamiento, su tacto y su presencia. En un momento en que hay tanto miedo que nos rodea, y tanto cansancio por todo, poder dejarme caer en un espacio cuidado, abrirme a sentir, lo que en mi interior se estaba cocinando, fue un regalo, para que pudiera entrar en contacto con esas partes de mi que en el dia a dia, no dispongo de tiempo para observar. Su cuidado, a través del tacto, me facilito el volver a establecer un contacto con mi cuerpo, a volver a escucharlo, desde el momento presente, bajando de una mente repleta de pensamientos de futuros y pasados, y ninguno del momento presente. En el espacio de tiempo que duro el masaje, pude dejarme caer en ese momento presente, sin prisa, sin ningún hacer, solo en plena observación de lo que se iba movimiento en mi piel, en mi ser y en mi mente." (Esteva, Tarragona, Spain, January 2022)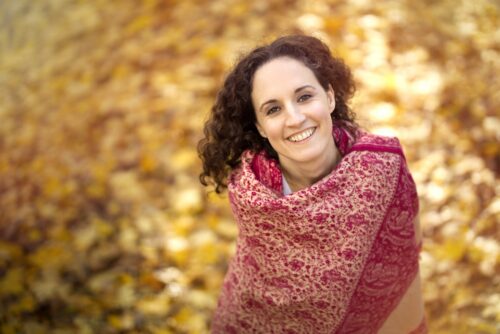 Dear Lucia
Thank you so much for my 3 sessions. They were an education and you were a wonderful teacher. Your sympathetic non judgmental approach and your soft touch put me at ease and helped enable me to open up and talk about personal and intimate matters which I would normally not expect to share. And your massages were a revelation - they were totally relaxing and led me into a trance like state which left me floating on air for some time thereafter. I enjoyed every minute with you and I am sure I will be back in due course asking for more (David, London, November 2022)
Lucia is a very kind and caring practitioner who makes you feel calm and comfortable. She understands both the physical and psychological dimensions of the work and she really takes the time to establish trust by talking and learning what motivated you to seek treatment—which is important since the reasons can often be quite personal and difficult to talk about. It never felt rushed and after 3 sessions I felt extremely comfortable in her hands—allowing me to experience sensations that were entirely new to me. (S, London, November 2022)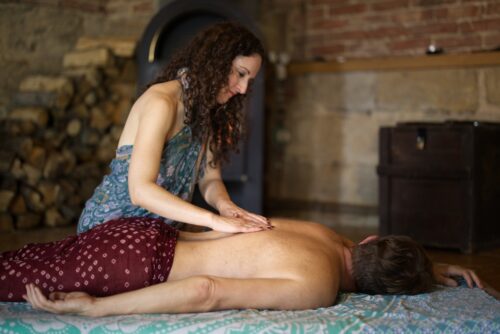 I am incredibly grateful to Lucia for the three sessions that I had with her. Each session was carefully crafted to reflect the intentions that I'd expressed. I felt safely held by Lucia to dive deeper each time, and to let go and release my fears and inhibitions.
At the end I felt totally reawakened, with my whole body open to pleasure and sensation, and was able to take that energy back into the world. Overall, the sessions were really profound, stimulating and very fun! Thank you Lucia for being such a beautiful and loving therapist! (Leon, London, January 2023)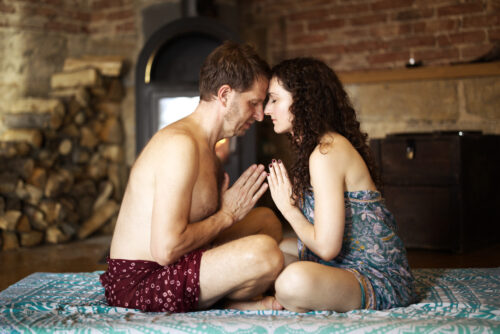 Lucia has made feel very at ease during our sessions and taken me through
my first experiences of tantra with a nurturing approach. (Mike, London, June 2023)
Looking forward to meeting you soon!
Dates & Facts
Languages

English, Spanish

Qualifications

Tantric Massage Practitioner (John Hawken)
Background & Training
Module 3: Formacion masaje tantrico y cura sexual con Verma Rodriguez (Barcelona, Spain)
Module 2: Formacion masaje tantrico y cura sexual con Verma Rodriguez, Barcelona, Spain
Module 1: Formacion masaje tantrico y cura sexual con Verma Rodriguez (Barcelona, Spain)
Week in-depth training in Kashmiri Tantra Massage with Swami Anahata (Czech Republic)
Kashmiri Tantra Massage with Swami Anahata (Czech Republic)
The Ecstatic Conspiracy with Margot Anand (Germany)
Circle of Light retreat (Tantra with Astiko - Spain)
Tantric Massage Practitioner (John Hawken)
16 days in 4 modules. Training created by John Hawken - based on 30 years of experience in bodywork, Tantra and psychology.
Recognized by the Association of Somatic and Integrative Sexologists (ASIS).
at Paths of Transformation, John Hawken
Start of Training, 4/2019
Certificate, 1/2020

The Wheel of Consent (Betty Martin) Weekend Workshop with Rupert Alison in Manchester
Liberation into Orgasm with Sofia Sundari (The Netherlands)