This profile was automatically translated using Google Translate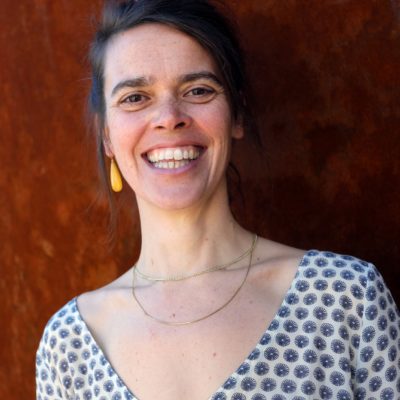 Nina Wirz
Biel/ Nidau, Bern
Devotion, liveliness, open senses - these qualities of being are the focus of my work: Explore your sexuality!
Offers
Classes and Workshops
Philosophy
For me, Sexological Bodywork is working with the essence of life: dealing with the space of sexual perception, experience and learning - with all its contradictions and all its wealth.
As a Sexological Bodyworkerin, I offer people support in their issues and issues related to sexuality. The path and the experiences that can be made in Bodywork sessions lead to more development and development opportunities, to more freedom and clarity.
Like life itself, the concerns are individual and diverse. For example: further develop your own sense of pleasure and the potential of sexual power; breaking out of shame, dissatisfaction, wordlessness and disconnection; fully inhabit and accept your body; living from the connection of sex and heart - source of liveliness, inspiration and spirituality.
I offer space for your path to change and insight. You learn and experience how to approach yourself and your concerns with mindfulness and devotion. Based on the in-depth knowledge of Sexological Bodywork, I will accompany you with sensitivity and expertise.

In addition to body work, there is also the option of somatic sex counseling - a conversation-oriented, body-based support/counselling.


Dates & Facts
Qualifications

Certified Sexological Bodyworker
Background & Training
Somatische Sexualberatung / Pelvis Work Pracioner
Tätigkeit als Musikerin/ Organistin/ Musikpädagogin
Certified Sexological Bodyworker
International professional training for somatic sex educators. Recognized by the Association of Somatic and Integrative Sexologists (ASIS).
at IISB, Didi Liebold and Janine Hug
Start of Training, 2/2018
Certificate, 12/2019

Musikstudium Hochschule der Künste