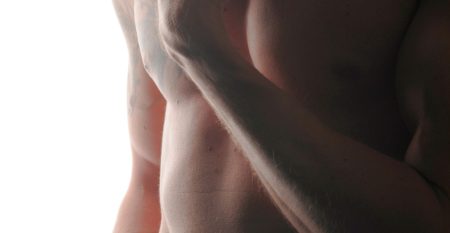 Sexual Coaching for Men
This offer exceeds the relaxing Massage. Your practitioner needs a specific training and a lot of experience in working with men. Many men limit themself to certain patterns of sexual arousal - or can't keep the arousal as long as they want. Here they have the chance to explore their sexual identity.
Possible topics for a sexual coaching for men:  
Acceptance of one's own masculinity
Careful touch with or without clothing Supporting breathing and movement Increase sensitivity in the pelvic area
How to enjoy anal and prostate massage?
How to control ejaculatio? Dealing with Sexual Performance Anxiety
Healing traumatic situations (circumcision, accidents or operations)
Overcoming abuse experience
Possible tools for this coaching are talking, breathing and movement exercises, sensual massages of the whole body with or without the genital and pelvic area (=Lingam-Massage) - and maybe homework to deepen the somatic learning experience.
Through the respectful and experienced touches the body gets the impulse to relax. The tempo is determined by the receiver. Feelings can range from pure relaxation to pleasure, to pain and anger.

Sexual coaching for men may only be carried out by practitioners specially trained. Please ask your practitioner or look for corresponding information in the list of trainings. Talk to your practitioner about your personal goal and the range of tools that will be part of your coaching.