This profile was automatically translated using Google Translate

Guido Dippel
Velbert bei Düsseldorf, Essen
"When mindfulness touches something beautiful,
reveals its beauty.
If she touches something painful,
transform it and heal it!"
Offers
Classes and Workshops
Philosophy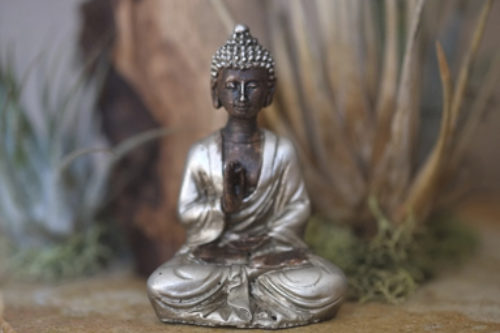 What I do is very important to me and the massages I give should be something very SPECIAL for you!
So, unlike almost all tantra massage providers, I only give one appointment per day.
The tantric massage is a very energetically demanding massage and the massage loses quality and effect if it is offered as a mass-produced product.
Before, during and after a tantra massage, so much can be shown that wants to be seen.
So that a massage can sometimes be a little longer, a preliminary or follow-up conversation is not designed in a specific time window.
Or I receive you and my thoughts are still on the previous massage.
You can rely on me to be with you with all my care, love and energy, wherever the journey takes you.
So that it will be an "extraordinary experience" for you!
Feedback
Dear Guido,
It's only been a few hours since I came home from the tantric massage. I'm completely exhausted. My body is tired. I feel like everything outside is too much. There is a deep longing for silence. I build myself a nest with cozy blankets and try to switch off all external stimuli (music, moving images, etc.). I just want to be in my space and with myself, just lie there and be. Cry, be happy, feel the deep touches and special moments.
It was so wonderful how you created the welcoming ritual according to my needs. I was able to enjoy being touched so carefully and hearing you say the words that gave me permission to let go and consider this space as mine. My space - A year ago I would never have thought that I had the right to own a space like this. Tears of contact keep rolling down. They can be too. I used to always be afraid of feeling close, even though I had a deep longing for it. Now I can let you guide me and move my body, lie under me and hold my arms spread wide. The space above me – my space – my freedom. You breathe with me, very calmly and relaxed in my rhythm. I felt so safe and free in that moment.
Fear can have its space. If I report them back then you hold me, give me comfort and tell me in quiet words that you are there and I don't need to be afraid. It feels so good to have this deep trust. You gently stroke my hands, massaging them with a little more force. Gently touch my face, massage my arms and shoulders with a nice-smelling oil, place your hand on my heart area and wait….
Massage my chest and stomach mindfully. My body parts that I used to hate so much, that I didn't want to see and feel. Remind me of my femininity that I never wanted to admit to myself before. I have been given so much from you and learned from you.
During the anal massage she was again afraid of my own pleasure and shame. I know how exciting I actually find these touches. I told you that too and you responded to it so that I could still enjoy it.
Every time I experience something new. You gave me security by gently stroking my arms, upper body and pubic mound with a feather and a pearl necklace (I definitely felt like it, I had my eyes closed the whole time). I was able to relax again after the fear I had previously felt and it was so nice to feel this "softness" on my skin.
The yoni massage was also wonderful. At first I felt a severe pain in my lower abdomen. It felt like I had a tennis ball above my pubic bone.
I felt afraid that you would touch that place and tensed up. I reported it back. You supported me in breathing there, pressed in different places, I was able to accept the pain and let it go little by little. After the yoni massage, I felt so much positive energy throughout my entire body. My body was shaking and it felt like every cell in my body was pulsating.
This time you ended up carefully washing me with a washcloth and warm water. It felt so nice.
Afterwards you covered me with my lunghi cloth and then the tears came, the sadness that I had already sensed when I was preparing for the massage. You stayed sitting, put my feet on your stomach, your legs rested on my sides and you held my feet. You felt that it was important not to leave now. I cried, sobbed, my body shook. It seemed like I was emotionally in the middle of my deep childhood hurt. I heard soft music in the background.
I was able to allow and feel the feelings. At some point a wonderfully strong energy released from my heart and flowed towards my pelvis with so much warmth. It was about trust and redemption. This was followed by inner loving words that conveyed appreciation and acceptance. It was so energetic and there was so much love in that energy. At the same time I felt your body, you were also lying down. We just laid there. It felt so good and I felt so safe. Then there was silence. You were present. I felt your breathing and energy in my body. I let myself go and was so infinitely close to myself. I felt like I was in a nest. What an experience.
At some point we both reappeared, sitting opposite each other naked and only covered with a cloth and you smiled at me. I said to you: "10 years ago I would not have believed that trauma work and the journey to healing could be so beautiful. And you answer me that I wasn't ready for it back then.
Sometimes I don't even know how to put into words how grateful I feel towards you.
I would like this entry to encourage women to also take this wonderful path. It may take courage at the beginning, but it will definitely be rewarded.
I have discovered a wonderfully safe place for myself into which I can imaginatively retreat in everyday life. I can be there as I am, all feelings have their space and I can feel held and like a woman. The many positive experiences have changed my self and the way I feel about my body. Nowadays, I often just feel deeply happy in my everyday life.
What a gift.
Dear Guido, thank you very much
Dates & Facts
Experience

Seit 2011 berühre ich Körper, Geist & Seele als Tantramasseur TMV®

Languages

German

Qualifications

Tantric Massage Practitioner TMV®

Tantric Massage Practitioner TMV®
Background & Training
2. Vorsitzender des Tantramassage Verbandes e. V.
Gesundheitspraktiker BfG für Sexualkultur
Reflexion und Umgang mit sexuellen Störungen in der Tantramassage - Ananda Wave / Köln
Der Lust eine Richtung geben - Ananda Wave / Köln
Beziehungsdynamische Sexualtherapie - Institut für Beziehungsdynamik / Berlin
SET Sexuelle Tiefenentspannung - Nhanga Grunow / Essen
Master Lover - Mahasatvaa Ma Ananda Sarita / Dresden
Von der Selbstliebe zum kompetenten Gegenüber - Ananda Wave / Köln
Bewegung, Leichtigkeit und Hingabe in der Tantramassage - AnandaWave / Köln
Tantra trifft BDSM - SacretKinkAcademy
Ayurvedamassage "Abhyanga & Padabhyanga" - Samara / Hagen
Tantric Massage Practitioner TMV®
Professional training according to standards of the German Tantric Massage Association (Tantramassage-Verband, TMV®)
Start of Training, 4/2011
Certificate, 12/2011
Mehrere Assistenzen bei AnandaWave

Tantric Massage Practitioner TMV®
Professional training according to standards of the German Tantric Massage Association (Tantramassage-Verband, TMV®)
at TantraConnection, Olaf Göbel
Start of Training–
Certificate–
Mehrere Assistenten bei TantraConnection

Contact
email hidden; JavaScript is required