My passion is to support people in connecting with their bodies to discover and explore their natural erotic nature and to experience the healing potential of their capacity for pleasure
Offers
Classes and Workshops
Philosophy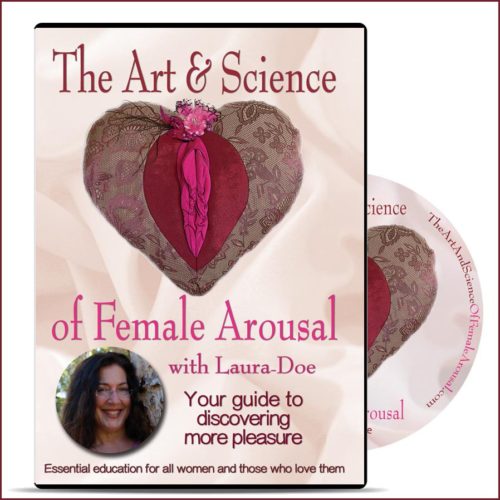 My passion is to support people in connecting with their bodies to discover and explore their natural erotic nature and to experience the healing potential of their capacity for pleasure
I fulfil this passion by offering workshops and sessions, both online and in person, by writing and performing theatre, comedy and songs as 'Vaudeville of the Vulva', by creating and distributing the Vulvalicious® Cushions and other educational and empowering vulva art via www.yOni.com and most recently by creating a DVD The Art & Science of Female Arousal.
My interest in effective communication led to a career as an educator which has spanned two continents and both the academic and corporate worlds. By the age of 28 I was a Senior Lecturer at North London University. In the late 80's I moved to Australia where I worked for Apple Computer teaching Presentation Skills and Effective Communication to upper management. Whilst with the company I also studied Accelerated Learning and NLP in order to refine my skills and incorporate the latest innovative methods into Apple's training programs.
In early childhood I was lucky enough to discover some of the delicious natural pleasures that our bodies are capable of. Blessed with an upbringing that did not suppress this exploration I was inspired, as an adult, to seek out teachers of sexuality across many traditions and disciplines. The more I found out, and the more I applied my discoveries, the more my capacity for pleasure increased and continues to do so. The teachers I've studied and trained with include David Deida, Barbara Carellas, Joseph Kramer, Kenneth Ray Stubbs and Margot Anand. I've gained professional qualifications in Sexological Bodywork, Somatic Sex Education and Counselling and am a member of the following professional associations: the SSEAA in Australasia , the ASCSB and the UK association ASIS. I have presented the workshops that make up the yOniversity curriculum in Australia, Bali & the UK and I also offer individual sessions in person (currently in Oxford, UK) and worldwide via Skype.
Dates & Facts
Languages

English

Qualifications

Certified Sexological Bodyworker (CSB)
Background & Training
Certificate in Somatic Sex Education
Certified Sexological Bodyworker (CSB)
International professional training for somatic sex educators. Recognized by the Association of Somatic and Integrative Sexologists (ASIS).
Start of Training, 7/2013
Certificate, 1/2014
Somatic Sex Educator, 7/2014