Body-based education & coaching - compassionate, trauma-informed & judgment-free. Expand your pleasure capacity, heal trauma and release blocks. Set up a free chat: https://calendly.com/melodyjoyce. Or email melody@bodysouljourney.com.
Offers
Classes and Workshops

Online Practitioner / Online Classes

Other offers
Philosophy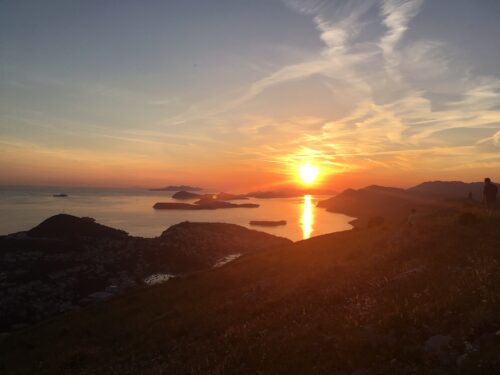 I was drawn to this work as part of my own personal development and healing, and it is unquestionably my purpose in life. I was afraid sex would always be painful, or at least unsatisfying, and that relationships would continually be disappointing. I embarked on a spiritual journey at age 29. In my 50's, even though I'd grown tremendously and gained compassion, wisdom, and a deep understanding of myself and others, I struggled with numbness and self doubt when it came to relationships and sexuality.
After decades of searching and learning, I discovered somatic sex education/sexological bodywork. It tied it all together, and I knew immediately this was my calling. Today I am delighted at my capacity for healing, for pleasure, for intimacy, and joy. I am passionately committed to helping others create happier, more embodied lives.
Here's what clients say:
"Melody is a rare combination of extreme intelligence, a loving, compassionate spirit, and the abilities of a talented, highly trained and informed, nonjudgmental practitioner. On a scale of 5 stars, I'd give her 10." ~~~ Barry C.
"The experience far exceeded my expectations and I would highly recommend giving her a try. She is incredibly open, a great listener, responsive to your needs, compassionate and nurturing." ~~ Jamie Diamond, Cuddlist Client
"Melody's Healing Touch, combined with Taoist erotic massage session exceeded my expectations! I went in with the goal of opening up about my sexual practices and learning Taoist techniques. In addition to achieving these goals, Melody unblocked my Chakras and aided in relieving chronic pelvic pain." ~~Ashley
Wondering if this is right for you? Set up a complimentary zoom conversation at https://calendly.com/melodyjoyce/comp-consult. It's a great way to see if we are a good fit and get a taste of what my work can offer you. Many clients say their learning began right in that initial conversation.
Dates & Facts
Experience

Since 2019 working with clients as a Tantra Educator

Since 2019 working with clients as a trained Cuddlist

Since 2020 working with clients as a certified Somatic Sex Educator and Coach

Since 2020 working with clients as an integrative and sexual freedom hypnotist

Since 2018 working with groups hosting workshops and webinars

Languages

English, German

Qualifications

Certified Sexological Bodyworker
Background & Training
Certified Sexual Freedom Hypnotist
Certified Integrative Hypnotist
Tantra Educator Training, levels 1 and 2, Source School of Tantra
I'm a musician (flute, voice), kinkster, nature lover, and adventure traveler
Certified Sexological Bodyworker
30+ yr mechanical engineering career spanning NASA to training engineers around the world