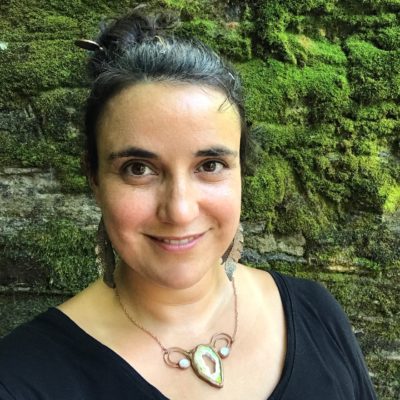 Rhonda Coleman
North Carolina
Beginning as an Esthetician in 1995, doing bikini/Brazilian waxing I found that education about the body, body image & sexuality were all part of the same movement toward agency & empowerment.
Philosophy
"You are the gold standard! Making me (and I'm sure every other client) feel at ease and broadening our perception of "normal" desires and needs sexually and with our bodies."
~Client
Dates & Facts
Languages

English

Qualifications

Certified Sexological Bodyworker
Background & Training
Betty Dodson - Private consultation & Bodysex Workshop
Certified Sexological Bodyworker
International professional training for somatic sex educators. Recognized by the Association of Somatic and Integrative Sexologists (ASIS).
at Captain Liam Snowdon and Frey Drosera
Start of Training, 1/2017
Certificate, 6/2017
CSB Thailand training 2018, CSSE LA training 2018

Sex Geek Summer Camp, Design Studio, High Performance Relationship Mastery - Reid Mihalko
Woodhull's Sexual Freedom Summit
CatalystCon - Sexuality Conference East & West
Sheri Winston - Becoming an Erotic Virtuoso Intensive
Contact
email hidden; JavaScript is required