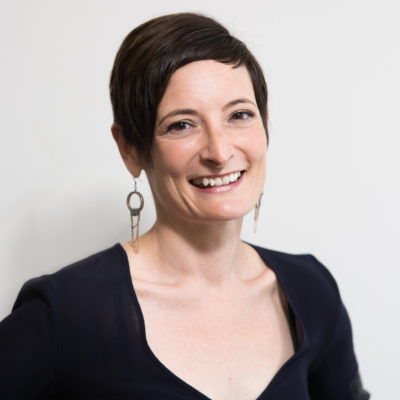 Shauna Farabaugh
San Francisco
I support clients of all bodies, genders, sexualities and sexual lifestyles in accessing their most joyful, authentic sexual expression.
Offers
Classes and Workshops
Philosophy
Shauna Farabaugh is a certified Somatic Sex Educator and certified Tension and Trauma Releasing Exercises (TRE®) provider who fiercely believes in the right to sexual expression for every body and is committed to making sex education and counseling more "sexcessible." She is particularly passionate about supporting clients who find themselves at the intersection between their sexuality and life transitions of all kinds—both how life change impacts sexual identity and expression and how to connect with our sexuality in times of transition as a source of strength, resilience and wisdom to guide us through change. Illness, injury, surgery, pelvic pain, grief, loss, cancer treatment, childbirth--Shauna supports clients to integrate, evolve, and thrive, harnessing the power of transition to allow for transformation, and to come out more embodied and sexier than ever on the other side of life's transitions. Her work is influenced and informed by somatic coaching, mindfulness based body-awareness, bioenergetics, sensorimotor psychotherapy, family systems theory, and the neuroaffective relationship model.
Recognizing the impact of trauma on so many of her client's lives and concerns, Shauna wanted her work to be more than "trauma-informed" and undertook a year of study to become a certified Tension and Trauma Releasing Exercises (TRE®) provider. In addition to integrating these skills into her somatic sex education sessions, she teaches TRE® as a modality in and of itself to individuals and groups throughout the Bay Area. TRE® is based on the fundamental idea, backed by research, that stress, tension and trauma are both psychological AND physical and works by safely activating the body's natural reflex mechanism of shaking or vibrating to not only reduce muscular tension, but to also bring the nervous system back into a state of balance, ease, and resilience. This simple technique is designed to be a self-help tool that, once learned, can be used independently as needed throughout one's life, thereby continuously supporting and promoting personal health and wellness.
Shauna has been a professional sex educator for over a decade, working in school districts, disability service organizations, and private practice. She has earned certifications from San Francisco Sex Information, The Institute for the Advanced Study of Human Sexuality, and the Somatic Sex Educators Association, where she now serves as adjunct faculty. She also teaches for O.school, an online platform dedicated to inclusive pleasure education, and was recently published in "Healers On the Edge," the first ever anthology of writing about somatic sex education. She is also a founding member of the Bay Area Sexuality and Disability Network.
Reverently irreverent, Shauna brings a profound sense of play to both her group classes and one on one work with clients of all genders, sexualities, and sexual lifestyles…because sex really is supposed to be fun!
Dates & Facts
Experience

Since 2013 working with clients and groups

2017 Teaching assistant for the SSEA professional training

2017 - present SSEA adjunct faculty

Languages

English

Qualifications

Certified Sexological Bodyworker

Certified Sexological Bodyworker
Background & Training
Certified Bondassage Provider
Certified Tension and Trauma Releasing Exercises (TRE®) Practitioner
Certified Sexological Bodyworker
John F. Barnes Myofascial Release Pelvic Health Seminar
Certificate in Sweedish Massage
Certified Sexological Bodyworker
International professional training for somatic sex educators. Recognized by the Association of Somatic and Integrative Sexologists (ASIS).
at Captain Liam Snowdon and Frey Drosera
Start of Training, 1/2013
Certificate, 4/2013

Certified Sex Educator (SFSI, San Francisco)
Contact
email hidden; JavaScript is required