This profile was automatically translated using Google Translate
For me, the tantric massage is like a guided meditation. I will guide you through your whole body with loving touch and make it palpable for you in all its facets.
Offers
Classes and Workshops
Philosophy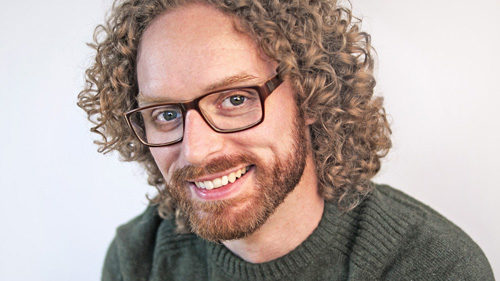 How I got into tantric massage
===========================
Very often I find myself looking for something in vain and then finding something completely different. This is how I came across a tantric massage practice while doing a mundane internet search for a good restaurant. For a long time I had been looking for ways to give my sexuality new impulses. After my first massage a week later, I knew I had found the perfect tool, but I found so much more.
I felt my heart, my deepest feelings, my body and I realized how cut off I had been from all of this up to this point. Suddenly I was completely with myself and my head had lost its sole control over me. I felt free.
I quickly discovered how important touch and real closeness to people is to me and how fulfilling it is to give them. So the desire arose to be able to touch people as sensually and deeply as I had experienced when I received my first AnandaWave and began my training at AnandaWave.
My seminar experience
=====================
The year after starting my massage training was the most intense I can remember. I wanted to learn and grow and I did that at a breathtaking pace. Especially at the massage seminars I had many formative experiences, encounters and insights. This room full of love, care and appreciation that Michaela and her team had created made it easy for me to be completely there with everything that was going on in me. I was confronted with myself in an unprecedented way and rediscovered myself.
During the massage training I went through profound transformation processes that brought me a lot closer to myself - to what really defines me deep down. At the same time, I completed an annual training course that deepened and initiated my processes. This training supported me in realizing the profession of tantra masseur, which is my heart
My calling
=============
Meeting and accompanying people in depth has become a matter close to my heart.
When massaging, it inspires me to experience people as they really are when they drop all masks and express their feelings.
It is with great pleasure that I accompany people in their development processes. I show myself as I am, with calm and openness, in order to convey to the seminar participants that they are also allowed to show themselves. Because in my opinion that is the key to inner growth. To see how people grow in themselves, the group and the massage during a seminar week is very fulfilling for me.
Dates & Facts
Experience

Tantramasseur seit 2016

Leitungsassistenz bei AnandaWave Seminaren 2016-2018

Languages

German

Qualifications

Tantric Massage Practitioner TMV®
Background & Training
Tantric Massage Practitioner TMV®
Professional training according to standards of the German Tantric Massage Association (Tantramassage-Verband, TMV®)
Start of Training, 12/2015
Certificate, 6/2017
Assistance at AnandaWave in the basic and professional seminar, 8/2016

Abendgruppe "Die Essenz von Mann und Frau" bei Muraliya Tait, Köln
Seminar "Von der Selbstliebe zum kompetenten Gegenüber" bei AnanadaWave
Jahrestraining "T.A.O. one" bei Muraliya Tait, Köln
Seminar "Die Reise zur Essenz" bei Muraliya Tait, La Gomera