This profile was automatically translated using Google Translate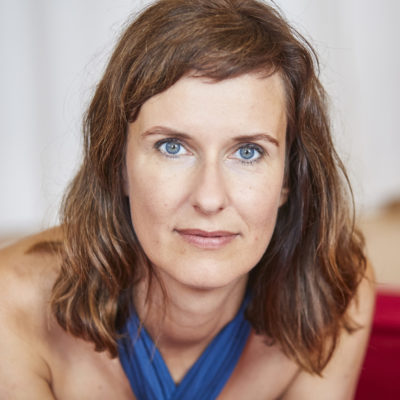 Ana von Bergen
Berlin Friedrichshain
Living freedom, gentle touches, the pulsing of warm skin - to be held. Let yourself be carried away into a world behind limitations and fixed ideas. And meet yourself in the process.
Offers
Classes and Workshops

Other offers
Philosophy
I see myself as a travel companion with heart, brain and a lot of warmth through the (shallow) depths of longing and discovery. I experienced myself how great it feels to transform hidden shame into deep joie de vivre and real passion. Now I accompany people to carry out this transformation, to find themselves, to recognize and to live their own potential - not only but also - for a fulfilled sexuality and to integrate it into their lives. Let's travel deep together. Awake dreaming, rocking lovingly like in oceanic waves...or intensely challenging. You can rely on me and explore your own limits at your own pace and - if you want - gently stretch them.
Dates & Facts
Experience

seit 2016: eigene Tantramassage-Praxis "Raum 13" in Berlin

seit 2015: Tantra-Massagen & sinnlicher Dominanz

seit 2014: Gründung einer eigenen LOMI Massage Ausbildung in Berlin mit Trainings u.a. in Wien/ Österreich und Rio de Janeiro/ Brasilien

seit 2012: Atemarbeit zur Persönlichkeitsentwicklung: Verbundenes Atmen/Rebirthing, Innere Kind-Arbeit

seit 2010: LOMI & KAHUNA Massage Ritualen

Languages

English, German

Qualifications

Tantric Massage Practitioner Andro® L1
Background & Training
Weiterbildung in Lomi Lomi & Kahuna Massage in Hawaii, Queensland/ Australien und Ungarn
"Wheel of consent" mit Betty Martens
Atemtechnik, Atemlenkung und Atemkontrolle in der Massage, 3-Tagesseminar mit Robert Kriz
"Kommunikation in der Tantramassage" im Diamond Lotus/ Berlin
"Sexualtherapie in der Tantramassage" bei Michaela Riedl
Tantra & Bondage bei Klara Luhmen,
Assistenz im Leitungsteam des Tantra-Retreats von Nils Kriedner + Sophie Lacaze, Korfu
Tantric Massage Practitioner Andro® L1
"Atem und BDSM", Felix Ruckert + Martina Kronquist / Schwelle 7 Berlin
"Tantra + Contactimprovisation", Felix Ruckert + Klara Luhmen/ Schwelle 7 Berlin
Dozentin bei der Xplore "Festival der Kunst und Lust" Berlin
"Die Alchemie des Atems" Holotropes Atmen mit Stanislav Grof / Schwelle 7 Berlin
Ausbildung in ganzheitlich integrativer Atemtherapie/ Rebirthing