This profile was automatically translated using Google Translate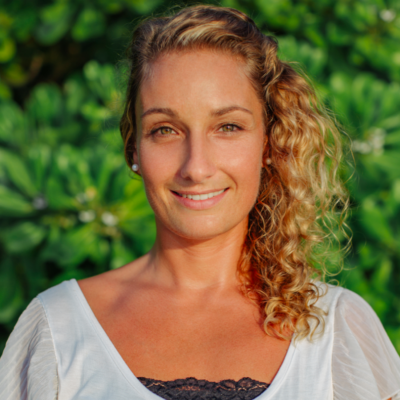 Jaya Magdalena Rößger
Chemnitz
I accompany you in your learning processes, for conscious and differentiated body perception, so that new possibilities for sexual freedom and intimacy can be integrated into your life.
Offers
Classes and Workshops
Philosophy
When I got my first Tantric massage in 2012, I knew it was just the kind of bodywork and massage I wanted to share with many people.
Shortly thereafter, I did my first training in tantra massage and various further education courses in this field followed.
In 2018 I completed my diploma in Certified Sexological Bodyworker * in IISB ®. Since then I offer single sessions for singles and couples.
Client feedback:

"There are those magical moments when you meet a person and immediately know that there is something special between us, suddenly energies are flowing, it is vibrating and love flows, I am so thankful that I was allowed to meet Jaya Magdalena wonderful, wonderfully beautiful and truly sensual woman, she embodies with every fiber and every vibration so much self-love and philanthropy that touch and take away THANK YOU for THANK YOU for yourself. "
With love, Yvonne
"I found out about a friend's recommendation to Jaya, I really wanted to learn what a Yoni massage is and how it works, because Jaya was nice to us from the start, I went to her with my girlfriend, Jaya is very empathetic She was great with the whole massage, she was a very pleasant guy and could always pick us up from where we were, making the massage a great one both for me as a "giver" and for my friend as a "recipient" We are very grateful to Jaya for the great experience and introduction to Tantra and Yoni massage! "

Greetings, Sebastian
Jaya's compassionate, loving and safe persona really helped me dive into so many areas that needed exploration. "She helped me recognize what blocks I wanted to work through, I gave it to you, I gave it a try, I made it, I made it to the end of my life "She has an incredible energy about her and you want to feel so comfortable and safe to explore things outside your comfort zone because you're working with someone who's looking for a professional."

Love, Nav xxx
"Jaya's session was extremely beneficial for my overall emotional wellbeing. I very much see and felt the deep healing value of all her skills and love especially the recent ones acquired ( Sexological Bodywork and Mapping). It is a whole other level of healing, and was very profound for me I felt like I was on a shamanic journey in the healing hands of mother / the divine renewed.So I am deeply grateful. "♡

Love, Aliya
As a yoni massage recipient, I felt. "Jaya is an authentic, present and nurturing therapist Jaya brings her whole being into her sessions, opening her heart to authentically guide clients, working with her intuition to deliver whatever needs to arise and holding it all in a container with beautiful ritual and communication I sincerely recommend Jaya, both for sensual, therapeutic sessions and for lingam and yoni training She continues to be a source of joy and inspiration and I am grateful for her presence in my life. "

Love and Gratitude, Grace
Dates & Facts
Experience

Sexual Coaching

Sexological Bodyworker*in

Workshops für Singles und Paare

Tantra Massagen und Ausbildungen für Frauen und Männer

Tantrisches Yoga

Thai Yoga Massage

Languages

English, German

Qualifications

Certified Sexological Bodyworker
Background & Training
Certified Sexological Bodyworker
Aus- und Fortbildungen in den Bereichen Tantra, Bodywork, Seminare und Coaching
Reiki Ausbildung 1., 2. und 3.Grad