This profile was automatically translated using Google Translate
I have been working with tantra massage and bodywork for 20 years. Through my experience, it is very easy for me to empathize and to touch with all my devotion.
Philosophy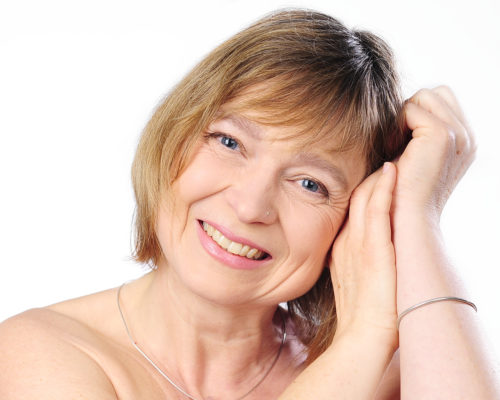 "Massage is one of the finest arts. It's not just a question of technology. It is a question of love." (Osho)
Working with tantric massage brought me to my inner core and enriched my life. I am happy to pass this on to others.
It is important to me to accompany people in Coaching to a fulfilling sexuality and to live lively, pleasurable relationships.

Dates & Facts
Experience

seit 1996 Tantramasseurin

seit 1999 Leitung der Tantramassagepraxis LaLita

Seit vielen Jahren fasziniert mich das Thema Berührung und Sexualität.

seit 2022 Sexualcoaching für Frauen und Paarberatung

Languages

English, German

Qualifications

Tantric Massage Practitioner TMV® (AZ)
Background & Training
Veranstalterin und Leiterin der Kuschelparty Leipzig
Übernahme der Leitung der Tantramassage-Praxis LaLita in Leipzig
Fortbildung Körpertypenseminar und Zugänge in der Tantramassage
Tantric Massage Practitioner TMV® (AZ)
Certification for practitioners with professional experience.
The Tantra Massage Association (TMV®) offers the chance of extraordinary certification for providers with comprehensive professional experience
at TantraConnection, Olaf Göbel
Start of Certification, 12/2016
Certificate, 12/2016

Tagesseminar Anal-/Prostata-Massage bei Suryia vom Diamond Lotus Tantra Institut
Tandava & Kashmirische Massage bei Daniel Odier
Tantramassage nach Andro Level II
Teilnahme an mehreren tantrischen Jahreswechsel-Seminaren im Diamond Lotus Tantra Institut
Eintritt in den Tantramassage-Verband e.V.
Teilnahme am Tantrajahrestraining bei Andro
Rebalancing Training an der Osho Multiversity
Grundausbildung Tantramassage bei Andro