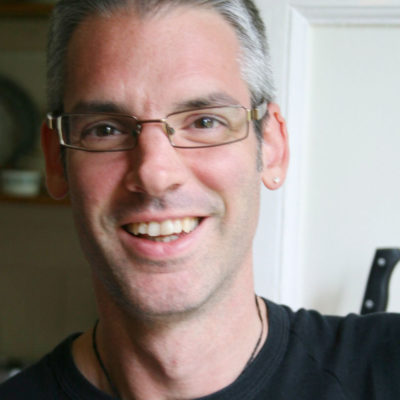 Michael Dresser
Edinburgh, Scotland, London, UK
Working in Scotland, Findhorn, Edinburgh & London. I create safe, gentle, and engaging environments for you to learn about intimacy, have more fun with your body, and (re)discover how to feel.
Offers
Classes and Workshops

Online Practitioner / Online Classes
Philosophy
When it comes to intimacy your body already has all the knowledge it needs.
Using body-based principles I work collaboratively with you, giving you tools to help you (re)connect with yourself, and others.
I offer a space in which you can be safely held, and fully seen and heard, without judgement.
Notice what your body feels
For many people sex and intimacy can be challenging, which may direct them to supress or turn away from the natural instincts their body is providing because it does not feel safe. I offer practices and tools to become more fully aware of what you really feel, and an environment in which to engage with this safely.
Trust what your body wants
Once you understand what you feel it becomes easier to know what it is you truly want – or don't want. But it's not always easy to trust your desires. I offer body-based practices to open the door to more fully engaging with what feels good to you, exploring your authentic pleasure in the way that only you know how.
Communicate what your body enjoys
When you're able to notice and trust what feels good to you, the key to fulfilling relationships is finding ways to express your desires. I offer a learning environment for you to develop and practice new ways of communicating your needs and getting them met.
--------------------------------------------
What I bring:
Guidance and tools, training and experience. Listening, reflection and a space of loving presence – supporting you to expand out of habits or suppression into your own comfort zone.
What you bring:
Honesty, openness, and a heartfelt desire to learn, and bring commitment to the process. A willingness to recognise, and connect with, the wisdom of your own body, and to meet me as a facilitator rather than a teacher.
Who I work with
I work mainly with anyone who defines as male, but I absolutely welcome enquiries from anyone who feels drawn to work with me. Please do get in touch with me, if you feel I would be the right person for you to work with – no matter how you define yourself.
--------------------------------------------

"Michael is very perceptive and supportive…I learnt a great deal in quite a short time, and experienced an opening up of what had been very shut down!"
--------------------------------------------
I am based near the Scottish Highlands, approximately 1 hour from Inverness, 2 hours from Aberdeen, 20 minutes from Findhorn, and only a short, affordable flight from London.
I also work in Edinburgh, and London, so please contact me if you are interested in exploring how we might work together in any of these locations.
Dates & Facts
Languages

English

Qualifications

Certified Sexological Bodyworker (CSB)
Background & Training
Certified Wheel Of Consent® Facilitator - School Of Consent
Like A Pro - Wheel Of Consent, Betty Martin
Trauma Training for Bodywork Professionals - Caffyn Jesse, Katie Sarra
Certified Sexological Bodyworker (CSB)
International professional training for somatic sex educators. Recognized by the Association of Somatic and Integrative Sexologists (ASIS).
at ISS, Uma Ayelet Furman and Deej Juventin
Start of Training–
Certificate, 10/2015