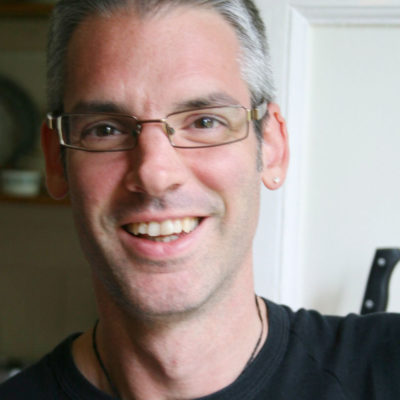 Michael Dresser
Forres, Scotland, London
I offer a space in which you can be safely held, and fully seen and heard, without judgement. Using body-based principles I can give you tools to: understand what your body feels, communicate what your body wants, do what your body enjoys.
Offers
Classes and Workshops
Philosophy
Working with me is not about a quick fix, it's about a journey - for those with curiosity and a desire to find answers within themselves.  For many the need to learn a new language (be it verbal or felt) is a key part of the process, and like learning any new language, this can take time.
It's very much a two-way process – I offer guidance and tools, and you offer your heartfelt desire to meet yourself and bring commitment. I find that those who can co-create with me, rather than simply wishing to be taught, tend to find more reward and travel a longer and deeper distance.
I offer a space of loving presence, supporting you to expand out of habits or suppression, into your own learning zone. All the work we do together is led by your body and your needs. The process is fully confidential and non-judgemental. It is about allowing you to explore your own freedom, whatever that needs to be, even if it is the need to stop or change your mind!
I actively welcome working with all shades on the gender and sexual orientation spectrums.
"Michael is very perceptive and supportive…I learnt a great deal in quite a short time, and experienced an opening up of what had been very shut down!"
I am based near the Scottish Highlands, approximately 1 hour from Inverness, 2 hours from Aberdeen, 20 minutes from Findhorn, and only a short, affordable flight from London.
I can also work in London, Inverness, Aberdeen, Glasgow, and Edinburgh, so please contact me if you are interested in exploring how we might work together in any of these locations.
Dates & Facts
Languages

English

Qualifications

Certified Sexological Bodyworker (CSB)
Background & Training
School Of Consent (Trainee Member) - Workshop Facilitator
Like A Pro - Wheel Of Consent, Betty Martin
Trauma Training for Bodywork Professionals - Caffyn Jesse, Katie Sarra
Certified Sexological Bodyworker (CSB)
International professional training for somatic sex educators. Recognized by the Association of Somatic and Integrative Sexologists (ASIS).
at ISS, Uma Ayelet Furman and Deej Juventin
Start of Training–
Certificate, 10/2015