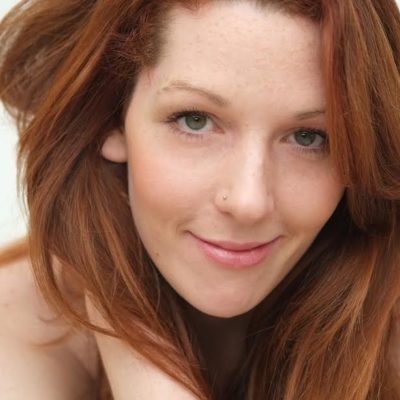 Philosophy
Tantra Bodywork Offering with Thea
I invite you on a sensual and explorative journey into the unique world of Tantra massage…
Would you like to open your mind and heart and experience unification between them and your sex? To discover deeper elements of yourself, feel present and embodied? Maybe you are longing to be touched in a conscious and loving way.
My style of session
~ creates a safe place for healing, release and opening to happen in the body.
~ helps you to feel re-connected to buried emotions and feelings, name them and communicate them more clearly.
~ awakens your whole body as a receptor of pleasure through sensation play.
~ allows you to shift your awareness from the physical to the energetic body and discover a whole new depth of intense pleasure.
~ can enable you to feel a greater sense of spiritual connection and escapism from your mind.
~ can provide a mirror into your unconscious patterns and behaviour.
~ helps you to feel safe, loved, nourished, relaxed and grounded in your body.
~ allows you to give back to yourself, as a self- love practice.
~ heal any shame, guilt or fear you hold around your sexuality, which may be the underlying cause of premature ejaculation and lack of feeling in the genitals.
~ learn what kind of touch will help you become a better lover.
~ bring awareness to pain, numbness and dulled sensitivity inside Yoni, with the invitation to explore and release, to make space for pleasure to be felt.
~ discover places of tension in the body (energetic blocks), where life force/ sexual energy is not flowing freely.
~ experience pleasure without goals, dropping the addiction/ craving to orgasm and retain your sexual energy to use in other ways.
~ develop a new inner sensitivity, rather than feeding a compulsion for intensity.
~ explore and express your erotic potential.
~ reawaken any shut down/ cut off sexual energy.
~ become aware of any fears around emotional and physical intimacy.
~ learn how to relax into blissful states, without psychological pressure to please or perform.
~ learn that you have choice and how to view your sexual energy as something other than built-up tension.
~ fulfill a basic human need for touch and connection, enabling the nervous system to deeply relax.
I offer a non- judgmental, shame-free space, which invites you to calm the mind, let go and deeply surrender, be fully in receiving mode, and to experience flow and expanded pleasure throughout your whole (energy) body. Experience what it FEELS like to enter the more feminine nature of your sexuality.
I give in a way that my touch is sensitive, sensual, relaxing but playful and intuitive. I listen to your body and allow it to guide me. You are invited to be an active receiver in terms of maintaining awareness by using breath, sound and movement. This is different to regular massage, where you are normally passive. My sessions also provide an empowering opportunity for you to voice what you need, within the discussed boundaries of what I offer.
Sessions can include intimate massage, such as;
~Lingham massage/ healing/ de-armouring for men.
~Yoni massage/ healing/ de-armouring for women.
~Rosetta healing/ anal massage for men and women.
~Pelvic expansion/ liberation massage (external) for men and women.
~Womb healing for women (non- intimate).
I have received professional training from John Hawken, who has been teaching Neo-Tantra and energy work for 30 years. I use elements of bioenergetics, Quadoushka, meditation, breathwork. I take inspiration from my own personal healing journey and earth/ body-based spiritual practices, such as; Vipassana meditation, yoga, reiki, womb healing, shamanic rituals, lunar cycles, conscious movement and dance, breath work, The Wheel of Consent, authentic relating, OSHO communities and many other courses and workshops about the body, sexuality, relating and touch.
Session lengths are 2, 2.5, 3 and 3.5 hours long. This normally involves a natural flow of a short meditation, breathing techniques, Tantric unveiling rituals, bodywork/ massage, integration/ grounding and shower. I will always start the session by talking with you and this usually takes longer the first time we meet.
The massage is always one-way touch only and no sexual services offered. Authentic Tantra Massage only.
Please inquire for prices and availability and have a look at my testimonials below to help you decide if my sessions are right for you. I am based in London and Berlin.
Get in touch at earthandmoonss@gmail.com with your phone number and I will ring you at a suitable, pre-arranged time for an initial talk. I look forward to your email!
Thea
Dates & Facts
Languages

English

Qualifications

Tantric Massage Practitioner (John Hawken)
Background & Training
Feminine Fountain; G-spot and female ejaculation with Deborah Sundahl, Germany
Living Tantra at Conscious Sexuality Festival, Osho Leela
Betty Martin's 'Like A Pro' for bodyworkers, UK
Tantric Massage Practitioner (John Hawken)
16 days in 4 modules. Training created by John Hawken - based on 30 years of experience in bodywork, Tantra and psychology.
Recognized by the Association of Somatic and Integrative Sexologists (ASIS).
at Paths of Transformation, John Hawken
Start of Training, 4/2015
Certificate, 7/2016