I give to individuals and teach couples how to connect tantrically through touch
Philosophy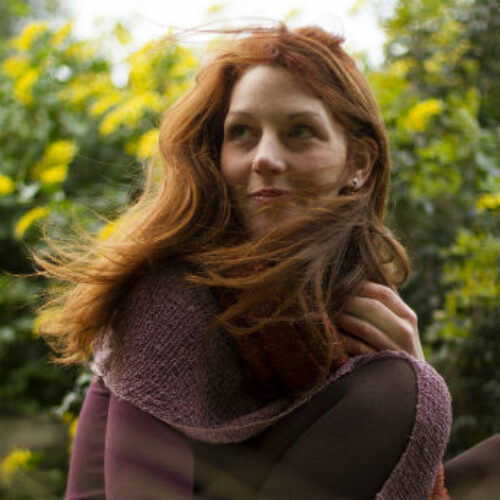 Tantra Bodywork Offering with Thea
Join me for a powerful session in either London, Lisbon or Algarve!
I invite you on a sensual and explorative journey into the unique world of Tantra massage…
Come and experience where sexuality meets spirituality, given and received from the heart.
Feel more present and embodied... Meet your longing to be touched in a conscious and loving way.
My style of session
~ creates a safe place for healing, release and opening to happen in the body.
~ helps you to feel re-connected to buried emotions and feelings, name them and communicate them more clearly.
~ awakens your whole body as a receptor of pleasure through sensation play.
~ allows you to shift your awareness from the physical to the energetic body and discover a whole new depth of intense pleasure.
~ can enable you to feel a greater sense of spiritual connection and escapism from your mind.
~ helps you to feel safe, loved, nourished, relaxed and grounded in your body.
~ heal any shame, guilt or fear you hold around your sexuality, which may be the underlying cause of premature ejaculation and lack of feeling in the genitals.
~ learn what kind of touch will help you become a better lover.
~ discover places of tension in the body (energetic blocks), where life force/ sexual energy is not flowing freely.
~ experience pleasure without goals, dropping the addiction/ craving to orgasm and retain your sexual energy to use in other ways.
~ develop a new inner sensitivity, rather than feeding a compulsion for intensity.
~ reawaken any shut down/ cut off sexual energy and create choice for yourself.
~ become aware of any fears around emotional and physical intimacy.
~ learn how to relax into blissful states, without psychological pressure to please or perform.
~ fulfil a basic human need for touch and connection, enabling the nervous system to deeply relax.
I offer a non- judgmental space, which invites you to calm the mind, let go and deeply surrender, be fully in receiving mode, and to experience flow and expanded pleasure throughout your whole (energy) body. Experience what it FEELS like to enter the more feminine nature of your sexuality. My touch is sensitive, sensual, relaxing but playful and intuitive. I listen to your body and allow it to guide each intentional stroke.
Sessions can include intimate massage, such as;
~Lingham massage/ healing/ de- armouring for men.
~Yoni massage/ healing/ de- armouring for women.
~Rosetta healing/ anal massage for men and women.
~Womb healing for women (non- intimate).
I have received professional training at The Paths of Transformation for Tantra and Tantra massage. I have Reiki, Lomi Lomi and Californian massage, Shamanic Energy Medicine and Eco- therapy qualifications and experience with Vipassana meditation, Breath work, Herbalism, The Wheel of Consent, Tantric Living.
Session lengths are 2, 2.5 and 3 hours long. This normally involves a natural flow of a short meditation, breathing techniques, Tantric unveiling rituals, bodywork/ massage, integration/ grounding and shower. I will always start the session with a short talk.
The massage is always one-way touch only and no sexual services offered. Authentic Tantra Massage only.

Please read my testimonials below and get in touch at healingthesacredbody@gmail.com
I look forward to meeting you in either London or Portugal!
Thea
Testimonials
"I wanted to let you know that seven hours after the end of today's session – I still feel light, grounded, tranquil and energized. I haven't felt anything like this since a three-day meditation retreat I attended in the early 90s – you succeeded in transporting me to this state in 2.5 hours!
The session was revelatory on so many levels – I felt rushes of energy and feelings of inner and sensory bliss that I don't recall ever having experienced. It was different from lovemaking where the pleasure comes from touching and being intimate with your partner. The notion of purely 'receiving' is not something I'm used to – but it's clear that the healing/therapeutic benefits are immense. I also found it interesting that while my whole body was highly aroused, I didn't feel, at any time, that I had a full erection – possibly because for me sexual arousal is associated with visual stimulus and intimate touching. Having my eyes closed, however, allowed me to focus on the sensations all over my body, particulary around the torso, and not just on the lingam, which resulted in a more intense and 'holistic' experience. I'll certainly experiment with 'eyes-closed' lovemaking with my partner, and will also try and focus more on the breath!
Just to finish by saying that you are an amazing therapist/healer. Not just your seamless and beautifully sequenced massage technique which kept me fully engaged throughout, but I felt a genuine level of care and warmth which in itself was profoundly healing. With sincere thanks." A
"The session itself has been incredible. I felt an extremely strong and continuous connection forming and shaping between us and our bodies. I was passive and receptive, but only in my physical presence: I felt that there was such a strong exchange of energies, a spiritual bond, that it was like a communication channel opened up in that moment, just between us. It was incredible, fulfilling and intimately human. I felt loved and nurtured, safe, while surrendering to your touch. I loved your calm smile and the warm sensation of your skin. I can't wait to be in your hands again. Thank you for this gift". R
"I was so deeply touched by your presence, acceptance and love – I feel the imprints in my heart, still, as well as my body – alive to pleasure in ways I'd completely forgotten. Mostly though I wanted to express my deepest heartfelt appreciation, to you, for doing this work – for making a space for healing, of the male wound. I can't think of anything more important". P.H.
"I tried the first tantric massage of my life with Thea and it has been an experience like no other. Before meeting her we spoke on the phone and she kindly answered all my questions. At the time I was beginning a path of research into the world of Tantra and Thea seemed very keen to guide me into the transition from theory to practice.
I booked a 3 hours session (highly recommended especially for first-timers). I must thank her also because she made the session a real 3 hours, even though I asked for a very detailed explanation of the massage before starting.
We started with some yoga positions, followed by a guided meditation. When the massage started, I was already experiencing my energy moving throughout the body, but after some time the energy became almost too strong to bear. She is unbelievably attentive and delicate and quickly wiped away all my skepticism.
I didn't think it was possible, but I have experienced more than one orgasm without ejaculation.
Trying a tantric massage with the right practitioner is an experience that can change your life for the better and I couldn't think of a better practitioner than Thea." F.S.
"I believe the main intention driving our session has been the discovery of new aspects of my inner world and the need of reclaiming healthy energetic areas that perhaps went into the darkness because I wanted to forget, or maybe because I let them go as I could deal with at the time.
But the strongest point is that I've found new aspects of me that are incredibly positive, genuine and kind that I didn't knew existed.
Every time we create pleasure together, that becomes a force to reclaim what's mine and it helps me protect the peace within me.
That space where I can be me, and simply breathe. When the session is over that space can't be taken away from me.
Times goes by, and it still belongs to me, it surprises me every time I think about it.
The best way that I can describe it is using an idea of a walled garden where I'm safe, but outside the walls It's wilderness.
And through our work I manage to push the walls back, so I find new soil to plant and green grass to rest". M
"I feel my connection to my whole body has changed since I met you for tantric massage. Not really knowing what to expect, but needing to reconnect with my sexuality that had been dulled for a few years, I felt so comfortable from the very first moment.
You are very kind. Time slows. Breathing with me, leading me into meditation and constantly communicating through touch and words, I felt things align. And all this in a first meeting. I now walk around with what feels like a pillar of light inside me. My body is waking up, a sense of confidence within it, and being present.
It is such an empowering and healing thing to have met you, and to be attended to, to learn to receive at your hands… it really is life-changing. Everyone should know this feeling. Thank you."
D.P.
"Life is about experiences, and that certainly was one. You have a real talent /skill/intuition – thank you for sharing with me. The whole thing was wonderfully sensual and erotic – loved it, and the idea of trying more.
The feeling after is like being tuned to a higher frequency. Like having taken some sort of higher state drugs." S.L.
Dates & Facts
Languages

English

Qualifications

Tantric Massage Practitioner (John Hawken)
Background & Training
Feminine Fountain; G-spot and female ejaculation with Deborah Sundahl, Germany
Betty Martin's 'Like A Pro' for bodyworkers, UK
Tantric Massage Practitioner (John Hawken)
16 days in 4 modules. Training created by John Hawken - based on 30 years of experience in bodywork, Tantra and psychology.
Recognized by the Association of Somatic and Integrative Sexologists (ASIS).
at Paths of Transformation, John Hawken
Start of Training, 4/2015
Certificate, 7/2016