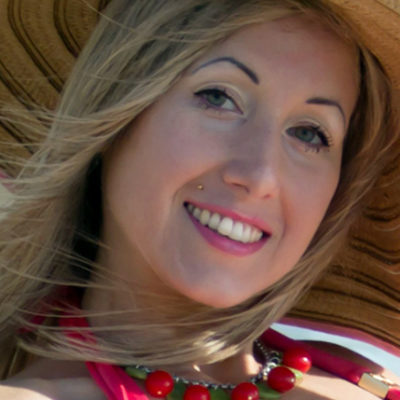 Sofia Skydancer
Los Angeles, London
International Tantric therapist & Certified Bodyworker.
Philosophy
SOFIA SKYDANCER 
With a decade of experience as a Tantric therapist and certified bodyworker, Sofia can offer you a uniquely exquisite Tantric Bliss Massage. 
Her signature-style combines  nourishing therapeutic massage, delightful sensual strokes and an awakening of the subtle energy body through Tantric breathwork practices. 
She invites you out of the mind to experience fully embodied  presence.
Nurturing the masculine polarity with her graceful, feminine flow.
Journey with this English Rose Tantrika through the peaks and valley of ecstatic awakening.
Let her Skydance you to the stars!
SOFIA'S INVITATION 
Greetings genuine seekers of Tantra! I approach my bodywork sessions with whole- hearted passion and integrity and desire to align with gentlemen guests who match this intention.
I extend a special welcome to nervous newbies, curious to explore Tantric bodywork for the first time. My warm-hearted yet down-to-earth approach, relaxes newcomer's nerves, allowing them to connect with their energy body in an initial session.
With diplomas in Holistic, Lomi Lomi and Indian Head Massage styles, plus Healing Arts skills such as Hypnotherapy and Counseling skills, I could be the adept Tantrika you have been seeking for your initial Tantric Journey. To find out more about my Skydancing sessions - please email me.
TESTIMONIALS 
"Thank you for the whole experience- a relaxing, intense, energizing, self affirming one. I had a universally positive experience solely down to how welcoming and caring you are and how relaxing an environment you create." James, London
"I have learned a ton and feel blissfully closer to awakening with each session!" Clive, London
"Thank you for a Life altering experience!" Carlos, US
Dates & Facts
Experience

Worked with clients since 2008

Languages

English

Qualifications

Tantric Massage Practitioner (John Hawken)
Background & Training
Hypnotherapy Diploma (GHSC)
Indian Head Massage Diploma (I.T.E.C)
Tantric Massage Practitioner (John Hawken)
16 days in 4 modules. Training created by John Hawken - based on 30 years of experience in bodywork, Tantra and psychology.
Recognized by the Association of Somatic and Integrative Sexologists (ASIS).
at Paths of Transformation, John Hawken
Start of Training, 5/2010
Certificate, 9/2011

Holistic Massage Diploma (I.T.E.C)
Lomi Lomi Massage Post Grad Qualification (CThA)
Holistic Healing Practitioner (CMA) inc. counseling skills, life coaching & guided meditat