Somatic Sex Coach & Pleasure Extraordinaire, guiding you to unapologetically reclaim your pleasure, sovereignty, & deepen intimacy in your life and relationships.
Philosophy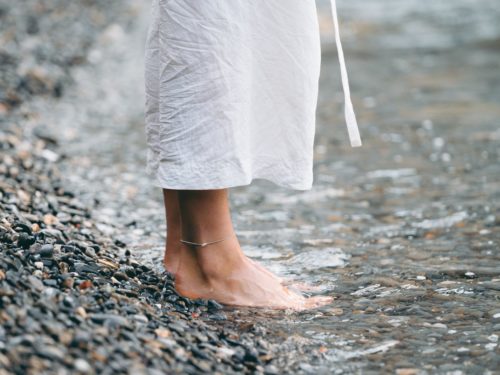 Sexuality is vital to living a holistic and fulfilled life.

To me, sexuality is one of most sacred and most powerful energy sources that we can align with, it not only touches us physically, but it touches and is connected to us emotionally, psychologically, and spiritually.



I used to think that I needed to be a certain kind of person that fit the ideal of what/how others wanted me to be in order to feel loved and desired. Over time I realized that that belief isn't true. I deeply believe that being empowered in my sexual expression is about becoming my own best lover. It's about going to the core of who I am, knowing what parts need support, love and safety, giving myself those things and showing up in the most loving way as possible that is in alignment and empowering to my soul as a human being.



I did this by embracing a healthy standpoint of my boundaries, healing any past trauma and identifying any subconscious beliefs that have been hindering me from living my most authentic expression, exploring my pleasure and awakening my sex appeal through embodied learning. 



There are many people in the world that are actually craving your ingenuity, your creative genius to shine out in the world, your body just as you are, the part of you that can embrace and accept every ounce of your yourself; your darkness and your lighter side, they crave for you to not be afraid to love yourself and to know that you have the willingness to let down your barriers to be loved from others so that you can be the best version of yourself.



If you're wanting to experience deeply profound, and fun loving connections with others, then it's important to establish intimacy within yourself so that you can be a mirror for what you attract in your life.



Somatic Sex Coaching can be a great way to explore a modern day approach combined with ancient techniques that will make your sexuality radiantly alive and connected; mind, heart, body, & soul.
Feel free to reach out and send me an email (it's the best way to reach me) if you have any inquiries, I'd love to hear from you.
Dates & Facts
Languages

English

Qualifications

Certified Sexological Bodyworker
Background & Training
Sex, Love, & Relationship Coaching through the Tantric Institute of Integrated Sexuality
Certified Sexological Bodyworker