This profile was automatically translated using Google Translate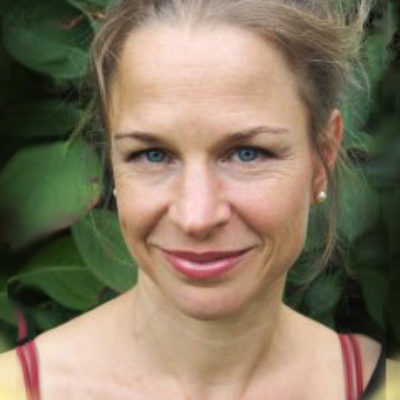 Petra Hällfritzsch
Freiburg im Breisgau, Schwarzwald, Zürich siehe Website, Basel
20 years experience in body work, process support, massage. Conducts various courses and training.
Offers
Classes and Workshops

Other offers
Philosophy
My passion for touch and authentic being in contact, the joy of movement and ways of personal development have guided my life from an early age.
In the massages I experienced new dimensions of sexual energy and relaxation and a deep feeling at home in my body. These experiences have fundamentally enriched me and my life.
My vision is to accompany people, to get more fully into their vitality and joie de vivre. That they feel more confident, free, powerful and happy in their bodies and that they are familiar and deeply connected in their own sexuality.
What supports us in this? What are our wishes and needs and how can we communicate them well? Is there anything new to discover?
In individual support and courses, I offer a framework to feel your sensuality anew as a source of strength. We can learn to build up more energy in the body and intensify our sexual experience. In this way our sexual energy can become a familiar access to our center, strength and joy. And new opportunities for fulfilling sexuality open up.
In the conversation, personal concerns can also be looked at, an expanded understanding of our individual sexuality acquired and, if necessary, new approaches developed together.
I accompany women, men and couples on their individual path and pass on my experience in courses and training.
Dates & Facts
Languages

English, German

Qualifications

Perlentor Yoni-Massage Practitioner (Nhanga Grunow)
Background & Training
Perlentor Yoni-Massage Practitioner (Nhanga Grunow)
Training in Sexual Coaching and Yoni-Massage, specialized in female clients.
Start of Training–
Certificate, 7/2006

Directions
Open Senses Tantramassagekurse
Freiburg im Breisgau, Schwarzwald, Zürich siehe Website
Get Directions
Einzeltermine in Basel
Basel
Get Directions