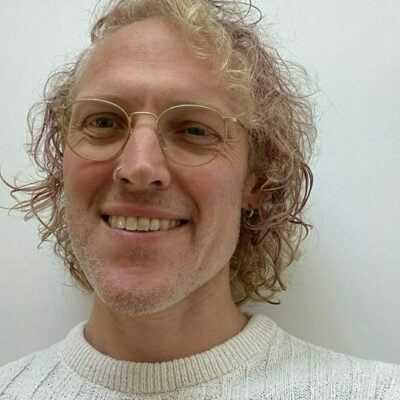 Skylar Haven
Haarlem, Amsterdam
Queer non-binary trauma-informed somatic practitioner supporting people in loving, trusting and enjoying their body.
Offers
Classes and Workshops

Online Practitioner / Online Classes

Other offers
Philosophy
I support people in connecting with themselves and their body. Re-claiming the body as home. Learning to love, trust and enjoy the body. Experiencing their own enoughness, rest and pleasure.
I offer specific therapeutic support around physical tension, sex, gender, intimacy, pleasure, and wellness.
Dates & Facts
Experience

Since 2000 coaching individuals and facilitating groups

Since 2019 offering mindfulness and compassion trainings to individuals and groups

Since 2019 offering yoga therapy to individuals and groups

Since 2021 offering massage professionally

Since 2022 offering sexological bodywork

Languages

English, Dutch

Qualifications

Certified Sexological Bodyworker
Background & Training
Certified Sexological Bodyworker