This profile was automatically translated using Google Translate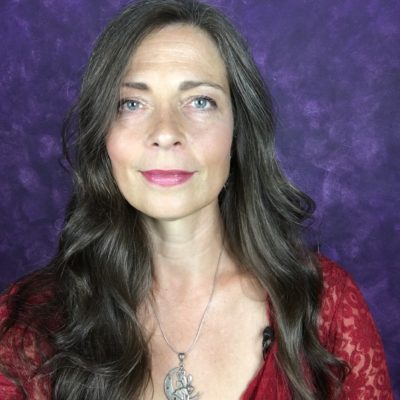 Tabita Suguna Zrieschling
Königsberg i.Bay. OT Unfinden
I am happy to accompany you to use your sexuality as a gateway to abundance, wish fulfillment and liberated creative power.
Offers
Classes and Workshops

Online Practitioner / Online Classes

Other offers
Philosophy
I accompany entrepreneurs to bring their visions to life by helping them to bring their sexual power with their heart and their vision and thus to consciously live their creative power in everyday life. How do I use the sexual power to fulfill my heart's visions? White Sexual Magic makes it possible - you integrate the forms of conscious creation.
The sexual force is the strongest and most polarizing force in our lives. Taboos ensure that a large part of our creative power is never lived out. Working with me changes that. If you can dream it, you can make it. As a mentor, I accompany people into a new dimension of their BEING.
Through my many years of experience as a tantra masseuse, shaman, energetic therapist and mentor, I have developed a good "hearing" for the language of the body and support people in mastering their own divine realization on earth.
Dates & Facts
Experience

Yoga Vidya-Yogalehrerin

Schamanin

Tantrika

Mentorin

Muse der Mutigen

Languages

English, German, Spanish

Qualifications

Tantric Massage Practitioner TMV®

Yoni Healing (Elvira Malinovskaa)
Background & Training
Leibarbeit nach Dürkheim an der SHS Berlin
Wilde Shakti (alle Module) - Yoniheilmassage für Frauen, bei Elvira im Jembatan, München
Assistenz bei der Tantramassage-Ausbildung und Wochenend-Seminaren von TantraConnection
Yoni Healing (Elvira Malinovskaa)
Training in Sexual Coaching and Massage specialized in female clients
at Jembatan, Elvira Malinovskaa
Start of Training, 10/2015
Certificate–

Tantric Massage Practitioner TMV®
Professional training according to standards of the German Tantric Massage Association (Tantramassage-Verband, TMV®)
at TantraConnection, Olaf Göbel
Start of Training, 6/2014
Certificate, 9/2015
Tantramassage-Seminare im Jembatan, München, 2015

Herz und Ekstase - Tantramassage Seminar im Jembatan
Yogalehrer Ausbildung bei Yoga Vidya
Energetische Heilweisen bei Heino Wille in Murnau