Touching your soul over the body is my concern, which is reflected in the motto 'touched', massaging bodywork and tantra since 2004, teaching you technics, self awareness about your learned patterns and coach you how to change
Offers
Classes and Workshops

Other offers
Philosophy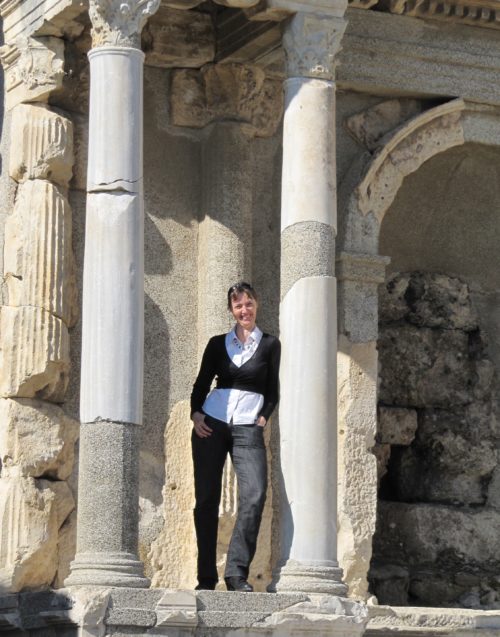 I am very pleased when I am able to reach you, so that I touch you not only physically, but also reach you emotionally, lovingly, openly, without prejudice, without any expectations as a soul seeking a new experience, to accompany a piece of the way or to bring you new facets of life.
We have set ourselves the goal not only of giving massages, in which we pick up the recipient, to take them along on a journey in which one can drop, but we see ourselves as a pioneer for a different way of dealing with sexuality in our society through theoretical and practical knowledge transfer.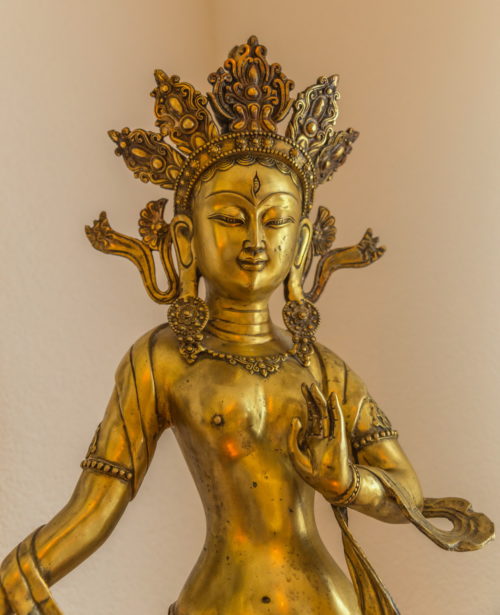 Hallo,
mein Name ist Ramona. Ich bin Mutter von zwei Kindern. Nach der Geburt meiner zweiten Tochter vor 3 Jahren traten bei mir Schmerzen im Unterleib auf, welche sich niemand erklären konnte. Zu Beginn war es mir nicht möglich zu Stehen und meine Kinder zu versorgen. Nach ca einem halben Jahr haben sich die Schmerzen soweit reduziert, dass ich es "nur" noch nach dem Geschlechtsverkehr mit meinem Mann zu spüren bekam. Ich ließ mich beraten von meiner damaligen Hebamme die mir leider nicht weiterhelfen konnte. Ich ging zum Schulmediziner, auch dieser konnte mir leider nicht weiterhelfen. Meine letzte Hoffnung war dann die Physiotherapie. Aber auch die konnte mir längerfristig zu keiner Schmerzfreiheit verhelfen. Danach war ich erstmal sehr frustriert, da mein Sexleben nur sehr eingeschränkt stattfand. Vor kurzem wurde ich durch ein Buch aufmerksam auf Tantramassagen. Ich habe mich übers Internet auf die Suche gemacht nach einer passenden Einrichtung, an welche ich mich mit meiner Problematik vertrauensvoll wenden kann. Glücklicherweise stieß ich nach langer Suche auf die Website von Tayoling in Ulm und fand dort Claudia Kamp. Bereits die Aufmachung der Website erinnerte in keinster Weise an unseriöse zweifelhafte Orte, wie ich es bei vielen anderen Homepages sehen konnte, sondern an eine professionelle Einrichtung. Ich studierte den Lebenslauf und beruflichen Werdegang von Claudia Kamp und kam schnell zu dem Ergebnis dass Frau Kamp die nötige Ausbildung und das Wissen besitzt um mir mit meinen Problemen weiterhelfen zu können.
Bereits beim ersten Gespräch konnte man erkennen dass es sich um hoch professionelle Arbeit im Bereich Sexualität, Spiritualität, Energiearbeit und Massage Technik zur Heilung verschiedener Erkrankungen. Nicht nur auf körperlicher Ebene sondern auch auf seelischer Ebene wie sich herausstellte. Beides hat ja gleichermaßen verheerende Auswirkungen auf das Leben und auf die Persönlichkeit eines Menschen.
So kann ich jetzt nach fast vier Jahren nach der Geburt meiner Tochter endlich feststellen, dass mein Körper sich zum Positiven entwickelt. Die Schmerzsymptomatik sich allmählich reduziert und ich wieder eine neue Perspektive habe die Wunden, die die Geburt sowohl seelisch als auch körperlich hinterlassen haben, vollständig in die Heilung zu bringen.
Dates & Facts
Experience

Examinated nurses 1986-89

Physical activity 2003/04

Kaschmirische(s) (Tantra)Massage

Sexological Bodywork seit 10/2015

Tantraseminare seit 2016

Languages

English, German

Qualifications

Tantric Massage Practitioner TMV® (AZ)

Certified Sexological Bodyworker (CSB)

Yoni Healing (Elvira Malinovskaa)
Background & Training
Kaschmirisches Tantra und Massage
Yoni Healing (Elvira Malinovskaa)
Training in Sexual Coaching and Massage specialized in female clients
at Jembatan, Elvira Malinovskaa
Start of Training, 2/2016
Certificate, 5/2017

Körpertypen nach W. Reich mit Dwarika, Diamond Lotus, Berlin
Tantric Massage Practitioner TMV® (AZ)
Certification for practitioners with professional experience.
The Tantra Massage Association (TMV®) offers the chance of extraordinary certification for providers with comprehensive professional experience
at Zinnoberschule, Pamela Behnke
Start of Certification, 10/2016
Certificate, 12/2016

Hormone massage with Melanie Fritz
Certified Sexological Bodyworker (CSB)
Craftswoman by Melanie Fritz
Certificate to the spiritual horoscop Astrologist
Bach flower remedies consultant
Certified health consultant for back, feet and joints
Day Workshop Schüssler Salts