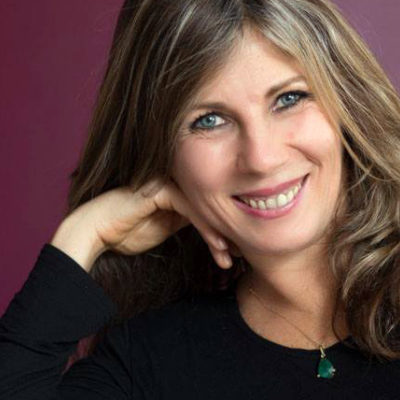 Paula Fernanda Andreazza
Porto Alegre
Sexual Therapist specialized in Tantric Massage, courses and workshops
Philosophy
What is Tantric Massage?
====================
Tantric massage seeks to refine sensitivity in order to expand and intensify orgastic sensation, linking various muscle groups in the bioelectric reaction of orgasm.
TANTRA = expansion of consciousness.
The main purpose of tantric massage is to awaken the libido, balance it and distribute it throughout the body so that new sensations are aroused, pleasure is enhanced, sensitivity is increased and the individual is more able to enjoy the immense energy potential that he possesses.
=================================================
Tantra & Sex Coach
================
Do you want to improve your sex life and your relationship?
The Tantra / Sex Coach can help you deepen the intimacy, trust and complicity between you.
There are several times when we go through sexual or relationship difficulties, such as:
- Birth of a child.
- Infidelity.
- Loss of physical attraction between you and your partner.
- Difficulty of clear, effective and loving communication between partners.
- Health problems.
- Hormonal problems.
- Change of financial position or life.
- Stress.
Although sex is a natural and important part of our lives, it is still seen as a taboo, full of fears, prejudices and misunderstandings.
A healthy sex life can lead to a state of happiness and fulfillment while a poor sex life can bring us widespread unhappiness and dissatisfaction, negatively impacting our self-esteem.
In developing the Tantra & Sex Coach, I have intertwined the techniques of Somatic Sexual Education, Holistic Coaching and my knowledge of the various lines of Tantra: they are all complementary and have the common goal of helping us to be more connected, aware, authentic and happy.
I experienced personally and professionally all the techniques I apply during the sessions and felt the incredible benefits they brought to my life and to my clients.
Like any particular session, we will depart from the state and moment you are in, that is, the problem you are facing, or the quantity and / or quality of pleasure you are able to give and absorb.
In this way, it will be possible to take them to a life experience in order to help them regain their capacity to feel pleasure, heal their sexual wounds, integrate sexuality with their emotions, recover love and pleasure in their relationship, increase intimacy and connection between you.
All therapists who work with me undergo thorough training, including care with my personal supervision, and are able to work with the techniques I use.
What is the purpose of Tantra & Sex Coach?
====================================
The goal is to help you get in touch with physical pleasure in a broad way, aiming at the integration of body, mind, emotions and spirit.
What are the benefits of Sex Coach?
====================================
»Resolution of various sexual problems: sexual incompatibility, ...
»Dissolution of guilts, fears and embarrassments about exposing your sexual desires and preferences to your partner
»Adjusting sexual differences between couples.
»Help in the exploration of new erotic possibilities.
»Spiritual development.
»Development and opening of channels of loving and clear communication.
»Differences between sexual rhythm and libido among partners.
»Improve intimacy and sexual, emotional, mental and spiritual connection between partners.
Bring the playful into the relationship.
»Understanding the needs of the partner.
Dates & Facts
Languages

English, Portoguese

Qualifications

Certified Sexological Bodyworker
Background & Training
Certified Sexological Bodyworker
Contact
email hidden; JavaScript is required