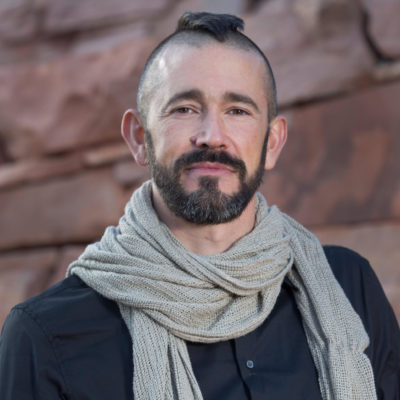 Cosmo Meens
Victoria B.C Canada
I am a Certified Somatic Sex Educator and I offer sessions to all genders as individuals or couples. I also work at and facilitate sensual retreats. Helping folks access pleasure in their bodies is a passion of mine.
Offers
Massage Coaching

Classes and Workshops

other offers
Philosophy
I began this work while learning how to heal my own shame around sexuality.  I learned how beautiful it felt in my body to walk around without carrying shame in regards to my desires. I knew in my heart I had found a calling that I wanted to share with others.
I have a company with my wife (Caitlin K Roberts) who is also a Somatic Sex Educator called Happy Touch Healing Inc.
I now offer sensual retreats for Men through The Apollo project lauching in Spring 2019
Back to The Body: Sensual Retreats for Woman

I currently work as a practitioner with Back to the Body Sensual Retreats for Woman
Dates & Facts
Experience

I began working with Individual clients in September 2017 and Gorups in August of 2017

Languages

English

Qualifications

Certified Sexological Bodyworker
Background & Training
Certified Sexological Bodyworker
International training developed by Joseph Kramer/USA.
Recognized by the Association of Somatic and Integrative Sexologists (ASIS).
at SSEA, Caffyn Jesse and Liam Snowdon
Start of Training, 3/2017
Certificate, 9/2017
Like a Pro with Betty Martin, 9/2017